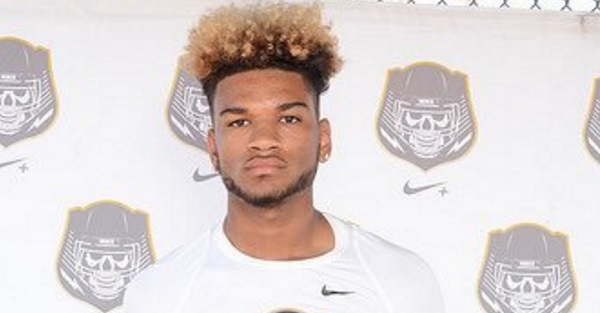 Twitter/Maurice Goolsby
Maurice Goolsby isn't quite a household name in the recruiting world yet, largely because he is a member of the 2019 class. However, the talented wide receiver is generating all kinds of interest from the top programs in the country and, this week, Goolsby took to Twitter to unveil a top 10 list that would rival any prospect in the nation.
Goolsby includes (in alphabetical order) Auburn, Clemson, Florida, Florida State, Georgia, LSU, North Carolina, Notre Dame, Ohio State, and Texas A&M as the ten teams that he is evaluating at this point and there is a long way to go with his recruitment. Before he enters his junior season in high school, the 6'5″, 196-pound wide receiver from Dunnellon (Fla.) ranks as the No. 28 overall prospect for 2019 according to 247Sports and that makes him a strong four-star prospect.
It is (far) too early to project favorites or leaders for Goolsby given the crazy list that he is taking stock of at this point but some of the best head coaches in the land will be zeroing in on him before his junior season even begins. File this name away for the future because, if his list is any indication, you'll be hearing more from Maurice Goolsby.