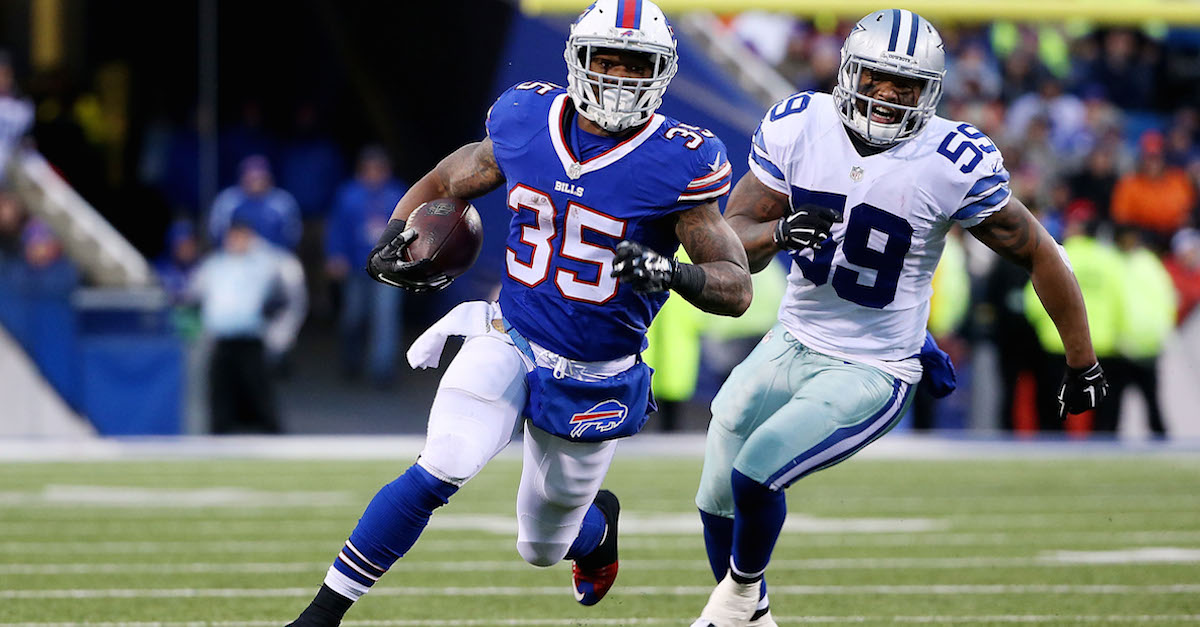 Tom Szczerbowski/Getty Images
ORCHARD PARK, NY - DECEMBER 27: Mike Gillislee #35 of the Buffalo Bills runs for a touchdown as Brandon Carr #39 of the Dallas Cowboys pursues the play late in the second half at Ralph Wilson Stadium on December 27, 2015 in Orchard Park, New York. (Photo by Tom Szczerbowski/Getty Images)
The Buffalo Bills' running back situation just got even more interesting. On the same day that the Bills shockingly decided to cut their tailback in Karlos Williams, who would miss four games due to a suspension, they might be down another back. During the Bills' preseason game against the New York Giants, Gillislee left with an apparent head injury.
ESPN's Mike Rodak reported that Gillislee is going to be evaluated for a potential concussion.
Gillislee signed an extension with Buffalo in January, after he joined the team in early November. He wound up finishing the year with 267 yards on 47 carries with three touchdowns. He averaged 5.7 yards per carry in 2015.