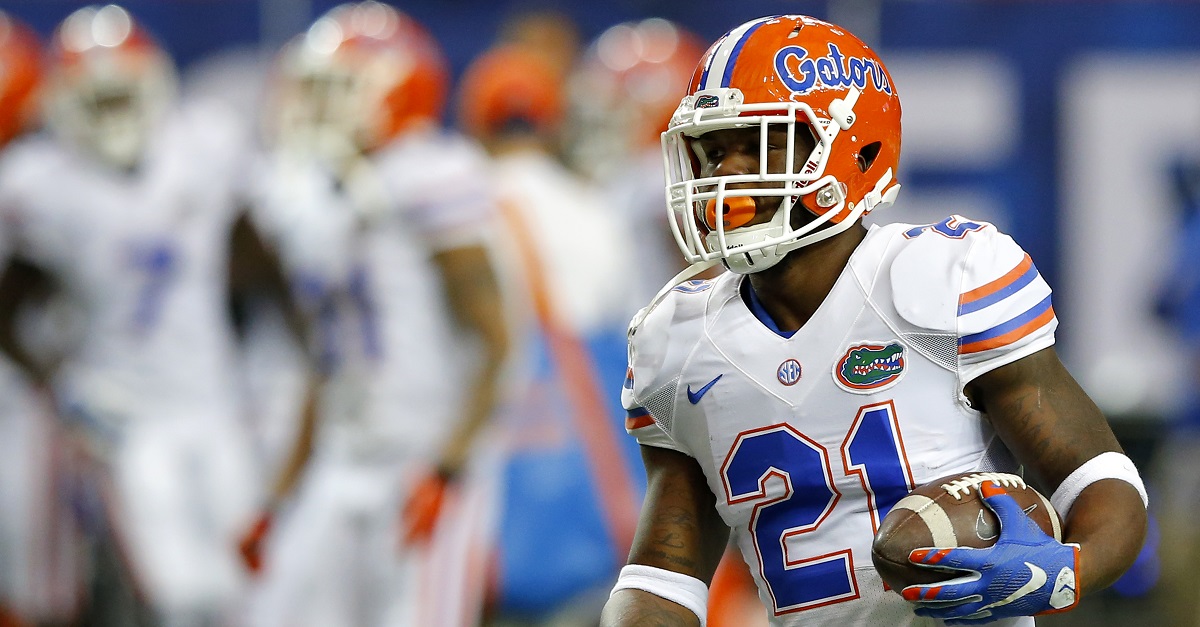 Kevin C. Cox/Getty Images
ATLANTA, GA - DECEMBER 5: Running back Kelvin Taylor #21 of the Florida Gators warms up before the SEC Championship game against the Alabama Crimson Tide at the Georgia Dome on December 5, 2015 in Atlanta, Georgia. (Photo by Kevin C. Cox/Getty Images)
Former Florida Gators running back Kelvin Taylor has had trouble sticking with an NFL team, but has just landed with another after being selected in the sixth round by the San Francisco 49ers.
RELATED: Kelvin Taylor becomes first Gator to accomplish one feat since his dad in 1997
He was originally signed to the practice squad for the Seahawks in November, but was released on Dec. 8 and is now being brought back in the wake of Christine Michael's release and because there's a lack of depth at the running back position.
Taylor finished his three-year Florida career with 2,108 rushing yards and 23 touchdowns.