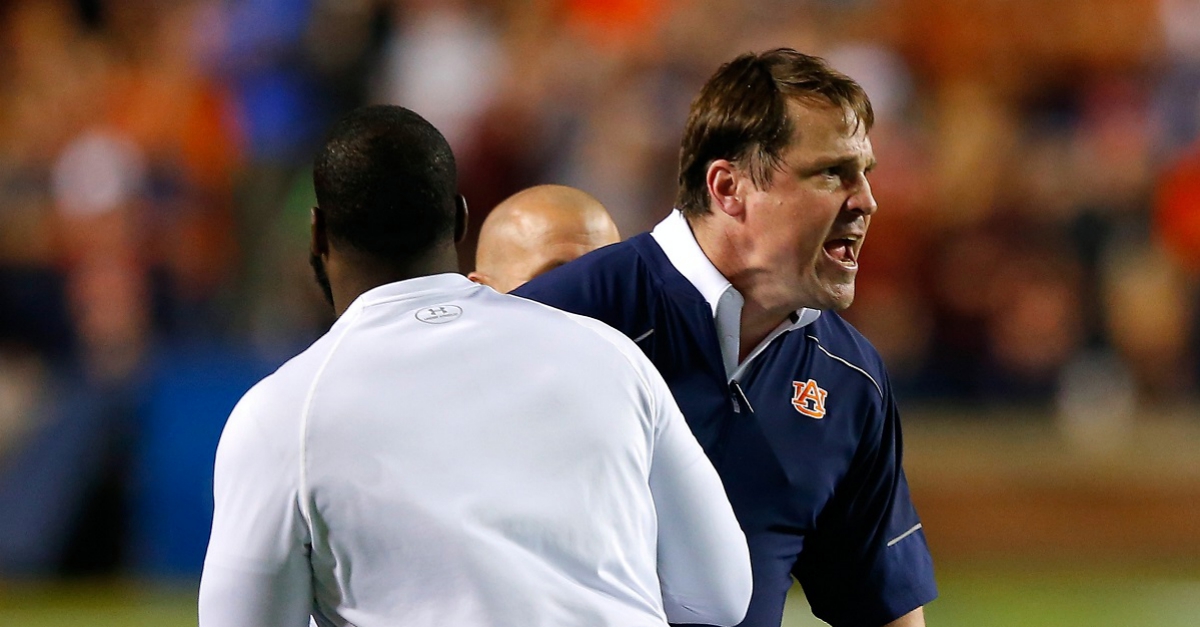 at Jordan Hare Stadium on November 28, 2015 in Auburn, Alabama.
RELATED: Will Muschamp buys an island
---
Make no mistake about it, South Carolina coach Will Muschamp and Georgia coach Kirby Smart are friends, friends whose relationship dates back to when they both played for Georgia in the late-90s.
However, the two are rival head coaches in the SEC East now, and Muschamp is treating it as such.
"I'm looking forward to whippin' his ass," Muschamp said about Smart to ESPN. "And he'd probably say the same thing about me."
The yearly Georgia and South Carolina game had become rather heated in the past few years, spurred on when former Florida head coach Steve Spurrier took over as the Gamecocks head coach. Spurrier retired in the middle of the 2015 season though, and it looked like that was going to tarnish what had become a decent rivalry.
However, if Smart and Muschamp can continue the friendly back-and-forth banter — as seen here — then it looks like the annual game could keep its intensity as one of the top yearly matchups in the SEC East.