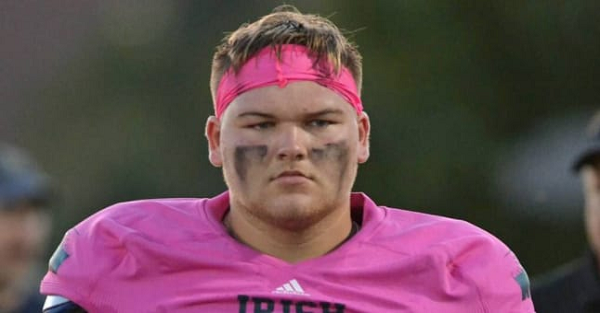 @SECCountryVols/Twitter
@SECCountryVols/Twitter
Five-star Georgia signee Cade Mays, a Knoxville native and former Tennessee commit, took a shot at the Vols, as well as Auburn and LSU in a Snapchat post that surfaced on Tuesday night.
In the clip, Mays sings a personal rendition of Alabama's "Dixieland Delight" in which he changes the lyrics to "f*** Auburn and LSU and Tennessee too," which includes a caption that emphasizes the "and Tennessee too" part.
It's worth noting that Mays has since made his Twitter account private. Additionally, the five-star lineman is the son of former Tennessee standout Kevin Mays and claimed to have grown up as a fan of the team prior to committing elsewhere.
Mays announced his commitment and signed with Georgia last week as part of the early signing period. In October, the five-star lineman reopened his recruitment and officially decommitted in November after having been committed to the Vols since July 2015.
Mays ranks as the top-ranked player from the state of Tennessee, No. 2 offensive lineman and No. 15 overall prospect, according to the 247Sports Composite.
Georgia currently ranks No. 1 overall in the 247Sports Team Composite rankings.
The video should make things awkward for Mays as he spends his final days in his hometown before joining the Bulldogs in Athens next semester.