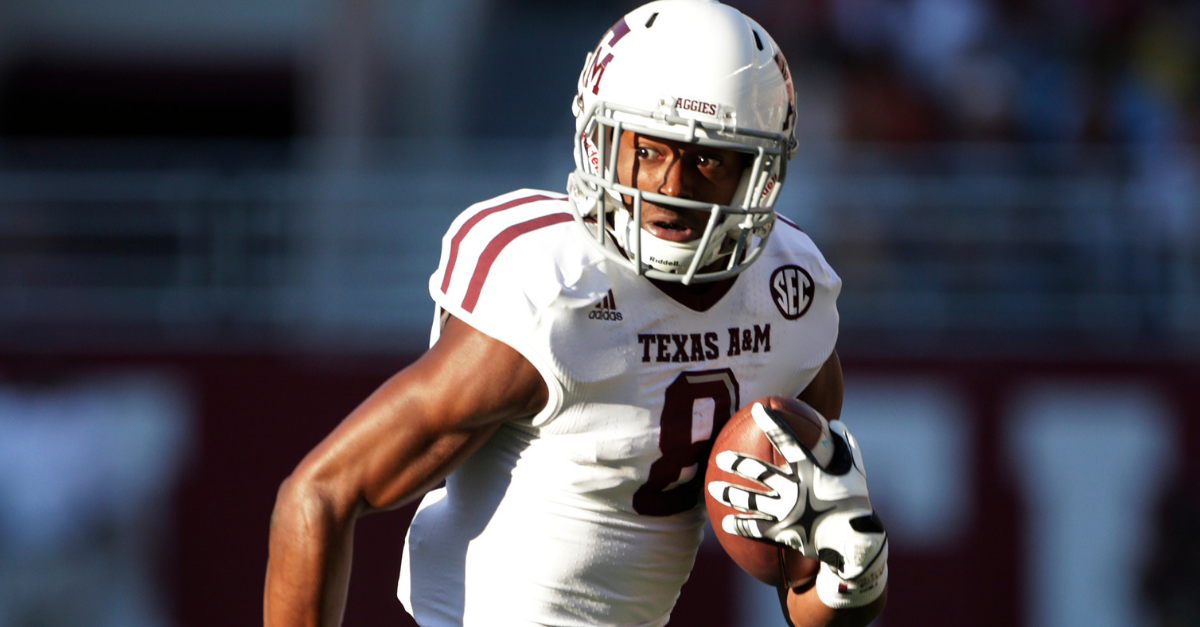 AP Photo/Dave Martin, File
The former Texas A&M Aggies wide receiver who used a machete to murder 53-year-old mechanical engineer Dave Stevens back in October 2015 has finally been convicted.
After several years, 25-year-old Thomas Johnson went on trial and was found guilty of murder on Tuesday morning. Johnson did not take the stand in his own defense and not a single witness was called by his legal team. Johnson's murder trial took less than one day for a Dallas County jury to return its verdict.
For several years, Johnson was considered mentally incompetent to be tried. According to Johnson's defense attorney, he was diagnosed with schizophrenia before the killing and experienced mental health issues for years.
Johnson did not pursue an insanity defense, which would have meant he did not know right from wrong during the attack.
On the day he randomly murdered the Dallas jogger, Johnson waited along White Rock Creek Trail with a machete. After brutally hacking Stevens to death, Johnson frantically asked a Dallas Parks and Recreation worker to use their cell phone. He then called police himself and confessed to the crime. DNA evidence also supported that the random killing was done by Johnson.
The event was so horrific that David Stevens' wife of 25 years, Patti Stevens, committed suicide three weeks after he was killed.
Back in 2012, Texas A&M and quarterback Johnny Manziel defeated the top-ranked Alabama Crimson Tide in a massive upset. In that game, Thomas Johnson caught three passes for 22 yards, including two key third-down conversions on scoring drives for the Aggies.
Two days after that win, the freshman wide receiver went missing. He was found a few days later wandering the streets near his hometown. He never returned to College Station.
Johnson was rated as a five-star football player by 247Sports playing at Skyline High School in Dallas.
It's truly a heartbreaking story all around. Johnson's battle with mental issues is evident in the series of events prior to and after the killing of David Stevens. The Dallas Morning News reported in 2016 that after Johnson's case did not go to trial initially, he was admitted to North Texas State Hospital "for up to 120 days" in an attempt to help him rather than going to jail.
Johnson's sentencing began immediately after he was found guilty.