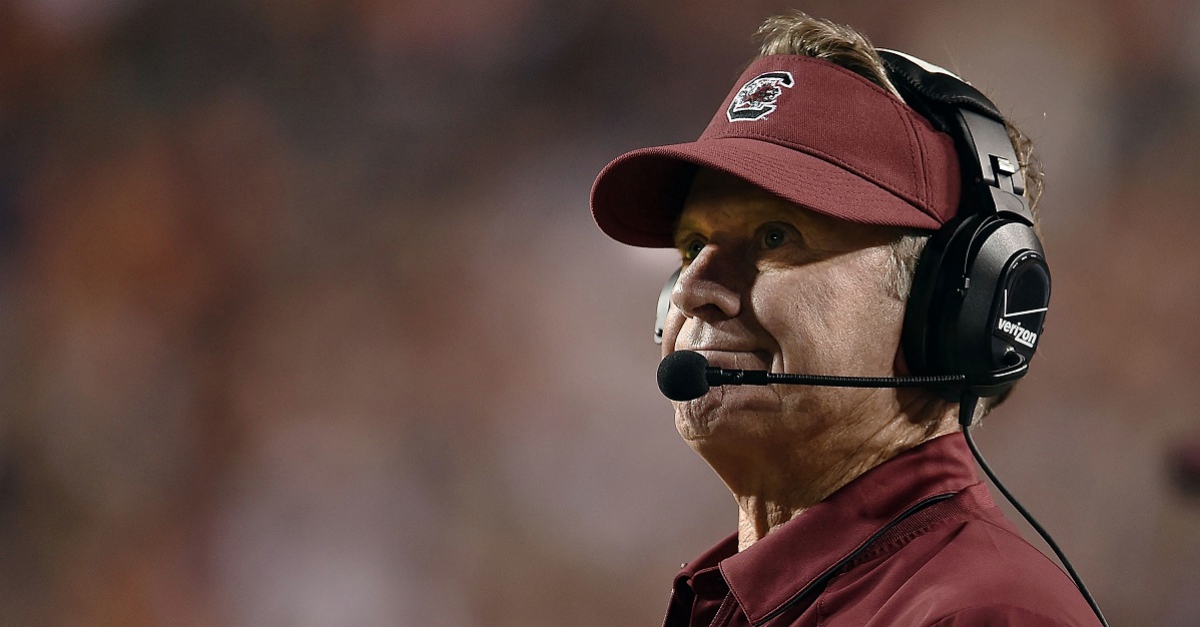 AUBURN, AL - OCTOBER 25: Head coach Steve Spurrier of the South Carolina Gamecocks watches action during the fourth quarter of a game against the Auburn Tigers at Jordan Hare Stadium on October 25, 2014 in Auburn, Alabama. (Photo by Stacy Revere/Getty Images)
Steve Spurrier was speaking at the American Football Coaches Association (AFCA) convention on Monday in San Antonio, and he got to talk about the exact moment that he realized that he would be done with coaching.
Central Florida was South Carolina's fourth game of the season, which is two games before Spurrier revealed to the world that he would be stepping down as head coach of the program. Why this game, though? Well, the Gamecocks were 1-2 at the time, and they opened the game by falling behind UCF 14-8 at halftime. The reason that is bad is because UCF did not win a game the entire season, going an illustrious 0-12 in the American Athletic Conference.
That is not all Spurrier talked about. He also talked about his life, saying that he was a mistake. No, seriously.
That's funny, coach. A little more information than we probably needed to know, but funny nonetheless.