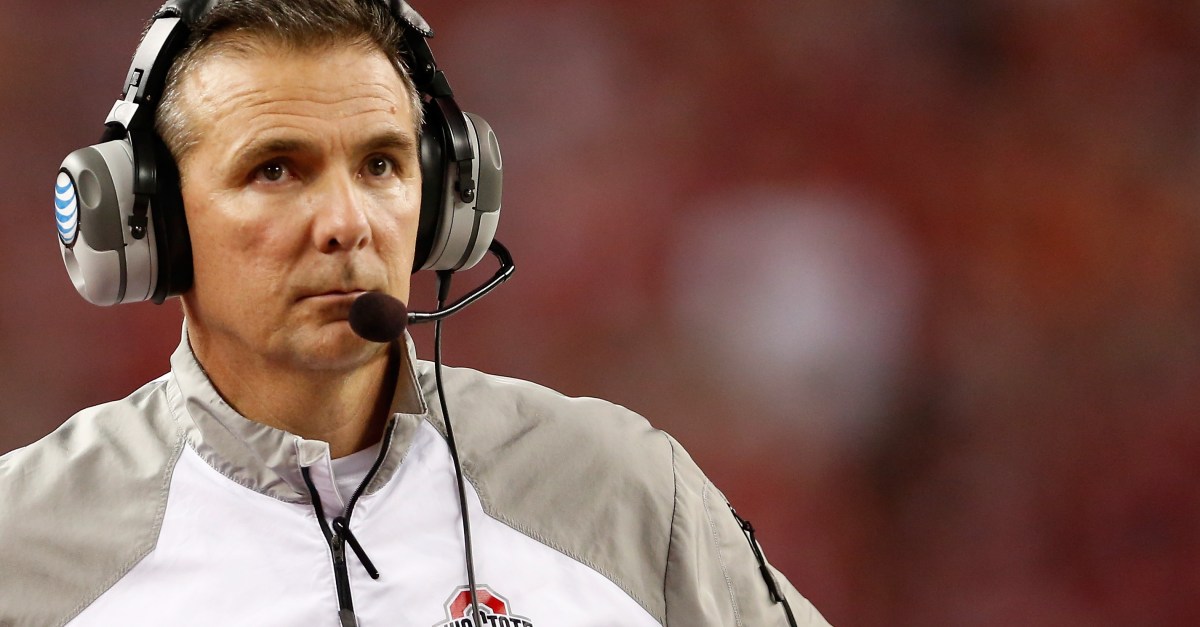 Christian Petersen/Getty Images
ARLINGTON, TX - JANUARY 12: Head Coach Urban Meyer of the Ohio State Buckeyes looks on against the Oregon Ducks during the College Football Playoff National Championship Game at AT&T Stadium on January 12, 2015 in Arlington, Texas. (Photo by Christian Petersen/Getty Images)
In the 2016 season opener, Tom Herman and the Houston Cougars did a number on the Oklahoma Sooners, grabbing a 33-23 victory after entering the contest as a double-digit underdog. Herman, who is famously a former Ohio State assistant coach under Urban Meyer, would seem to be a logical candidate to provide the Buckeyes with a bit of information in advance of this week's monster game in Norman and Meyer elected to utilize that considerable resource.
For the record, this isn't shocking in any way, as friends in the coaching fraternity often exchange ideas and information before various games. Still, Herman's coaching performance against Oklahoma drew rave reviews nationally, and if Meyer and his staff can take any useful information from the minds of the Houston head coach, that could be pivotal.
Ohio State faces an uphill battle in what will be their first legitimate test of the 2016 season and, given that the game is on the road, that adds an additional layer of intrigue. Still, Meyer is already one of the best coaches in the country, and with Herman back "by his side" in terms of information, that could be a deadly combination.
Oklahoma's early-season loss took a bit of the shine off this week's game, but don't tell anyone in Columbus or Norman. This feels like a big one.