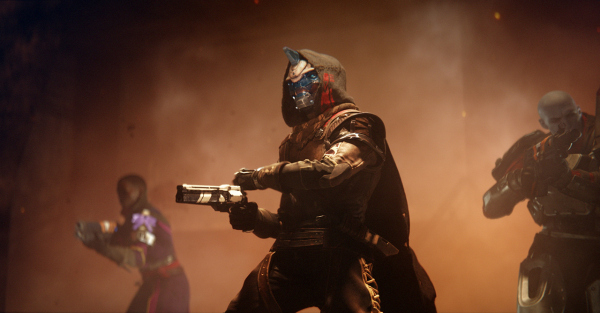 blog.activision.com
There?s a weird trend in the gaming industry where an upcoming, highly-anticipated title will enter an open beta weekend only to ?suddenly? extend the event an extra day or two right before it ends. Usually the excuse that follows is that the developers needed more information on the server?s stress limit, or that it?s a reward for the audience?s enthusiasm. Either way, it?s a little hard to complain; open betas have become the new ?demo? of the video game market, and if all that means is that players can actually try out a game before making the purchase, then it?s good news for the consumer.
To nobody?s surprise, Destiny 2 will be following this trend in adding an additional 24 hours to the game?s beta weekend event.
Destiny 2?s beta officially began halfway through last week, though it was exclusive to players who?d pre-ordered the game. The beta opened its doors to the public on Friday afternoon and was originally scheduled to come to a close this past Sunday.
According to the above Tweet, the event will now last until 9 p.m. EST Tuesday. Players will have to have downloaded Destiny 2 before 8 p.m. tonight, however, in order to participate.
RELATED: Destiny 2?s open beta event has gone live
The event is also open to only the PlayStation 4 and Xbox One; PC players will have to wait until August before they are able to test the game.
Destiny 2 is set to launch on September 9 for both the PlayStation 4 and Xbox One and, later, on October 24 for the PC. For more information, follow the game?s official Twitter account, or visit its website for access to developer updates, community forums, and more.