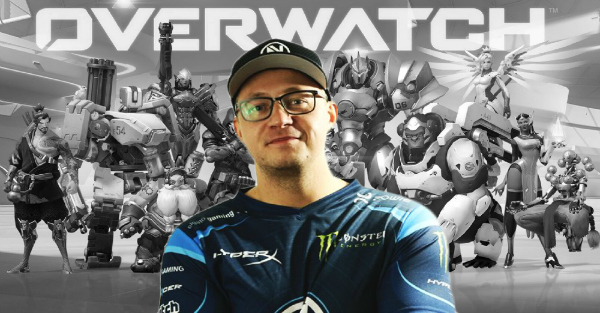 Jess Pohl/Slingshot Esports
In an announcement made over his Twitter account, EnVyUs Overwatch Team Captain and Founder Dennis 'HULK' Hawelka has revealed that, upon the recent expiration of his contract, he is leaving to act as a coach for Team Laser Kittenz (yes, you read that name right).
HULK is most popular in the Overwatch community for his unselfish attitude and dedication to EnVyUs, which he'd lead since February of last year. Outside of competitions HULK is a regular presence on his Twitch.tv channel, where he broadcasts live gameplay for his followers.
His departure follows the recent trend of Overwatch competitive captains suddenly leaving, which has given way to the rise of a number of brand new, formidable looking teams like Laser Kittenz, LG Evil, and Selfless.
RELATED: Community favorite "Seagull" makes surprise announcement on NRG status
Following his announcement, HULK stated that he would be hosting an "Ask-Me-Anything" (AMA) Q&A thread on Reddit, where he will answer all questions related to his decision.
Those interested in hearing more about HULK's future adventures will definitely want to stay tuned for future updates. Fans of EnVyUs and Laser Kittenz, meanwhile, can similarly keep up to date with their exploits by following the Twitter links below.