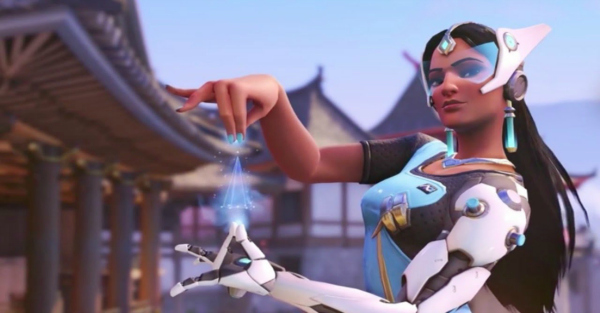 IGN/YouTube
The next batch of new content for popular first-person shooter Overwatch may have just been revealed. A thread by Reddit user RichardGryffon has revealed a number of map names from the game's datamined files that provide some promising hints as to Overwatch's next new settings.
According to RichardGryffon, there are three file names that stand out. The first, hlc_cp, references the already-confirmed Horizon Lunar Colony map. The "cp" refers to the capture point, which is the map's game mode.
RELATED: Overwatch goes to the Moon in latest developer update
The next two map names are a little more interesting. They are maunganui_es and utopia_c.
As already pointed out in the Reddit thread, we can safely guess that "maunganui" is referring to Mount Maunganui in Tauranga, New Zealand. The second is likely referencing the fictional location of Utopia, India, a city in Overwatch and the home of Symmetra, one of the game's heroes. Community speculation suggests that the "es," and "c" extensions refer to the escort and control point game modes.
These locations are in keeping with Overwatch's history of fielding matches in exotic, far-off settings that few other games have ever visited. These locations include a temple in Japan, an omnic factory in Russia, a monastery in Nepal, a research facility in Gibraltar, and, of course, the Moon itself.
Additional datamined sprays hint towards these locations as well. An image album on Imgur.com has provided upcoming sprays from Overwatch's Public-Test Realm (PTR). The sprays are of flags from both New Zealand and India, as well as three others from Iraq, Spain, and Antarctica.
Special thanks to RichardGryffon for uncovering the map names. Players will likely have to wait for an official confirmation from Blizzard before knowing the truth behind the file names. For now, follow the studio on Twitter to receive instant updates about new content for Overwatch, or visit the game's official website.