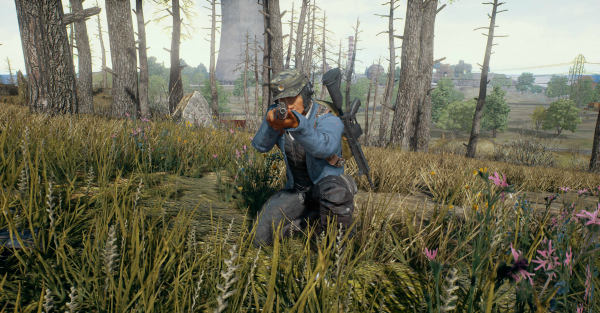 playbattlegrounds.com
We?ve said it before ? there?s nothing players value as much as a hefty array of customization options for their characters. It gives even the worst game a feeling of immersion and investment in the experience, soaking up anywhere from the first 30 seconds to a half hour of game time as players attempt to apply their likeness (or an alternate, goofy appearance) to their in-game representation.
Even games where your character?s life may not measure out to be longer than a few seconds should include some variety of options, which is why PlayerUnknown?s Battlegrounds will soon be adding a much wider range of customization tools to the game.
The above interview features Jordi Rovira, a developer from independent video games studio Anticto, who goes into detail about the process of implementing the Mutable customization system to PlayerUnknown?s Battlegrounds.
From what we can tell, the customization options will not only be much better than what has previously been available in PUBG ? it will be significantly more impressive than what can be found in most other games, as well. Anticto worked on the infamous All Points Bulletin which, while it eventually crashed and burned for a myriad of severe issues, had one of the coolest and most involved character customization systems of all time. No, really, check it out.
According to Rovira, the team?s primary objective is to ?let the players create unique, bad***-looking appearances for their characters? and the second one is to show all the equipment the players will be using while in-game.?
?Having a character that the player can feel attached to is very important for a game with competition tension like this one? and also very important when a player is able to equip some accessory that was really hard to find, or to loot, and it has to look good and it has to be able to show off.?
Features included in the Mutable customization system will implement a variety of options, including the ability to change the character?s skin color and facial structure. It will also include the ability to add and alter tattoos and logos both to the character?s body and to their clothing ? a feature that itself appeared in All Points Bulletin to great effect.
For future updates about PlayerUnknown?s Battlegrounds, follow the team on their official Twitter account, or visit the game?s website for access to the developer blog and community forums.