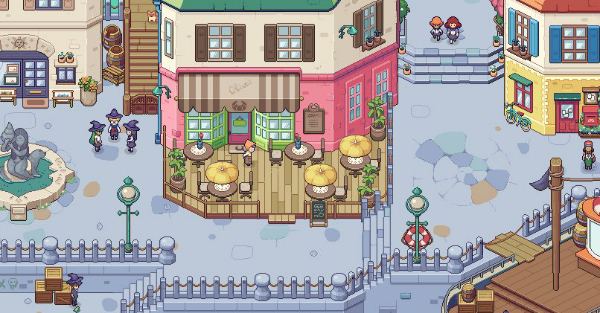 Tiyuri/Twitter
Chucklefish is best known for their iconic, cutesy games that feature art styles as wholesome as a barrel full of puppies. Before the studio's hit success Stardew Valley, the developers had also created titles like Risk of Rain, Pocket Rumble, and Starbound, all of which utilized small, lovingly crafted sprites adventuring in retro-styled worlds. Now, according to recent teasers released over the developers' Twitter accounts, it seems that Chucklefish has begun work on another project.
The first Tweet comes from Chucklefish designer and CEO Finn 'Tiyuri' Brice, who released this image yesterday morning:
The image showcases all the standard ingredients to a typical Chucklefish game, with only one major hint at the project's theme: each character appears to have donned a witches' hat. Tiyuri would later retweet a message from a fan with the simple comment, "little stardew academia."
Previous comments from Tiyuri to PCGamer have shed further light on this game, which he's described as "an RPG/Sim set in a magic school, something like Stardew Valley meets Harry Potter." Tiyuri also released this brief teaser video nearly a year ago in early October:
A follow-up Tweet would reveal the probable title to the game, Spellbound, along with a .gif file of some animated sprites in a wholesome little library.
All evidence taken into account, it would seem that Chucklefish is making some steady progress on this latest project. Considering the studio's reputation, which skyrocketed after the release of Stardew Valley, we can undoubtedly expect another quality entry into the Chucklefish genre of video games. Be sure to tune into Tiyuri's Twitter account for future updates regarding the title.