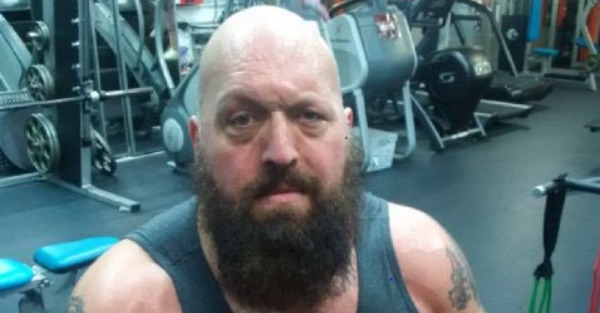 @WWETheBigShow/Twitter
When Shaq made an unexpected appearance at WrestleMania 32 back in April, the larger than life basketball legend made himself a target for The Big Show, the larger than life wrestler the WWE calls the world's largest athlete.
The Big Show challenged Shaq to a match and now two of the biggest human beings on the planet are set to square off at WrestleMania 33 in 2017.
Ahead of their matchup, the Big Show's been hitting the gym and looks quite a bit leaner and more defined than the 537-pound behemoth he was at his biggest.
RELATED: WWE suspends another top star
He told ESPN that he's worried he may have lost too much weight and Shaq might come into the ring tipping the scales at a heavier weight.
"I'm a little worried because I heard that Shaq has got like really fat," The Big Show said. "If he's going to go into WrestleMania bigger than me, I'm going to lose my moniker as the world's largest athlete…"