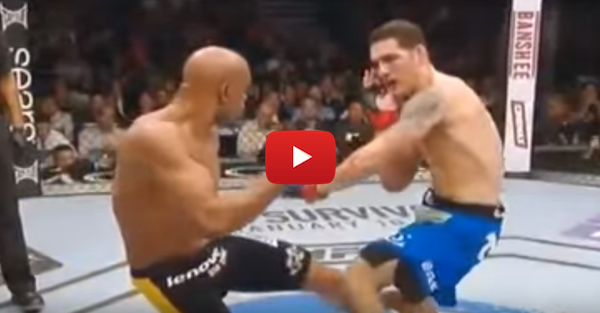 Anderson Silva was one of the most dominant middleweights in the UFC before he suffered a nasty broken leg at UFC 168 against Chris Weidman.
Coincidentally, it was the same leg he injured in 2013 that hampered him in his bout with Michael Bisping Saturday night, per Silva's coach Luiz Dorea, via MMAFighting.com:
"He felt a kick he landed in the first round, thought he cracked his leg and a screw moved," Dorea said. "That limited his movements, made him stop attacking for a moment."
Silva suffered an unknown injury in the fight that will not require surgery, according to the report, but the screw did not move.
"The Spider" suffered a 48-47 decision loss despite this knee appearing to knock Bisping out momentarily in the third round.