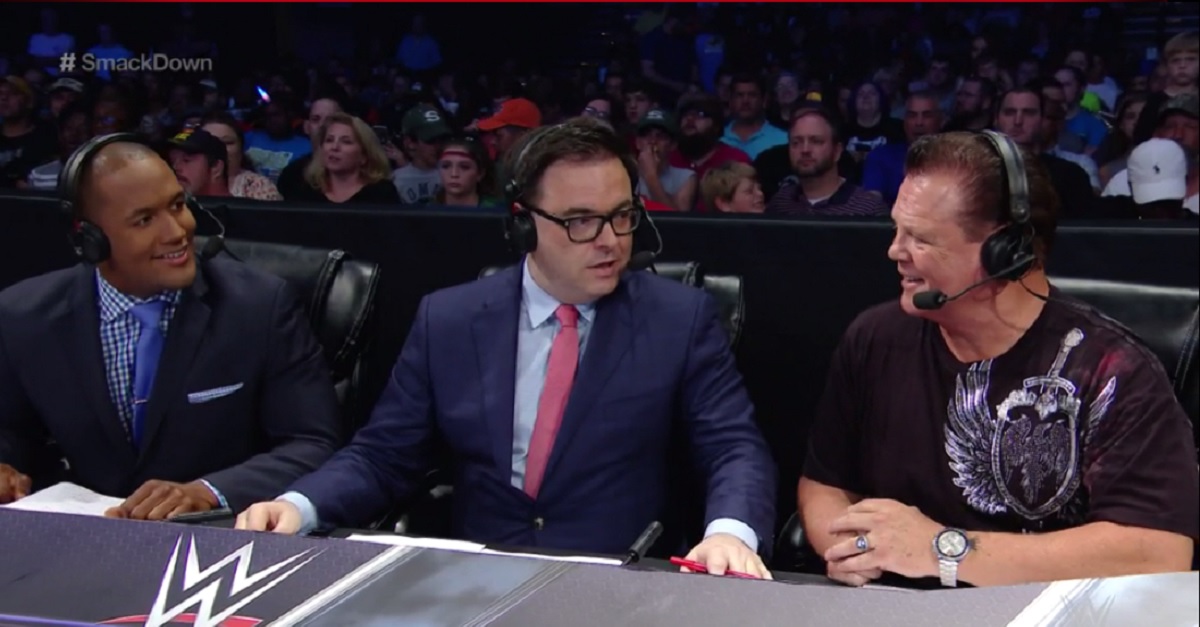 WWE Network
Well this would be a helluva blowover for one of WWE's biggest controversies.
According to Dave Meltzer of the Wrestling Observer, former SmackDown Live lead announcer Mauro Ranallo could still be brought back by WWE after the two had reportedly parted ways following a bullying controversy with broadcast partner John "Bradshaw" Layfield.
The controversy with Ranallo started back in March, as Ranallo was absent from several episodes of SmackDown Live. Ranallo, who has bi-polar depression, was reportedly ill from the disorder, causing him to miss several weeks of television.
Related: One of pro wrestling's biggest free agents is on their way to WWE
Speculation soon went rampant that potentially bullying from Layfield was why Ranallo was missing television, sparking outrage across the wrestling community. Layfield has since released several statements on the matter, saying that any negative comments he made about Ranallo were all a part of his character as the "bad guy" announcer.
For what it's worth, Layfield has been less of the "bad guy" on commentary of recent SmackDown Live episodes, as he has been much less critical of anyone since Ranallo started missing episodes. Without Ranallo, WWE has been using Tom Phillips as the lead announcer on the Tuesday night show.
Meltzer noted that the odds of Ranallo actually coming back are still low, since it appears there is still a lot of bad blood over the situation, but that communication is still open between the two parties. Being able to get Ranallo back and getting the alleged bullying allegations behind them would be a good move for WWE, as it would clear their name somewhat in the scandal, and they would get their best announcer back on television.