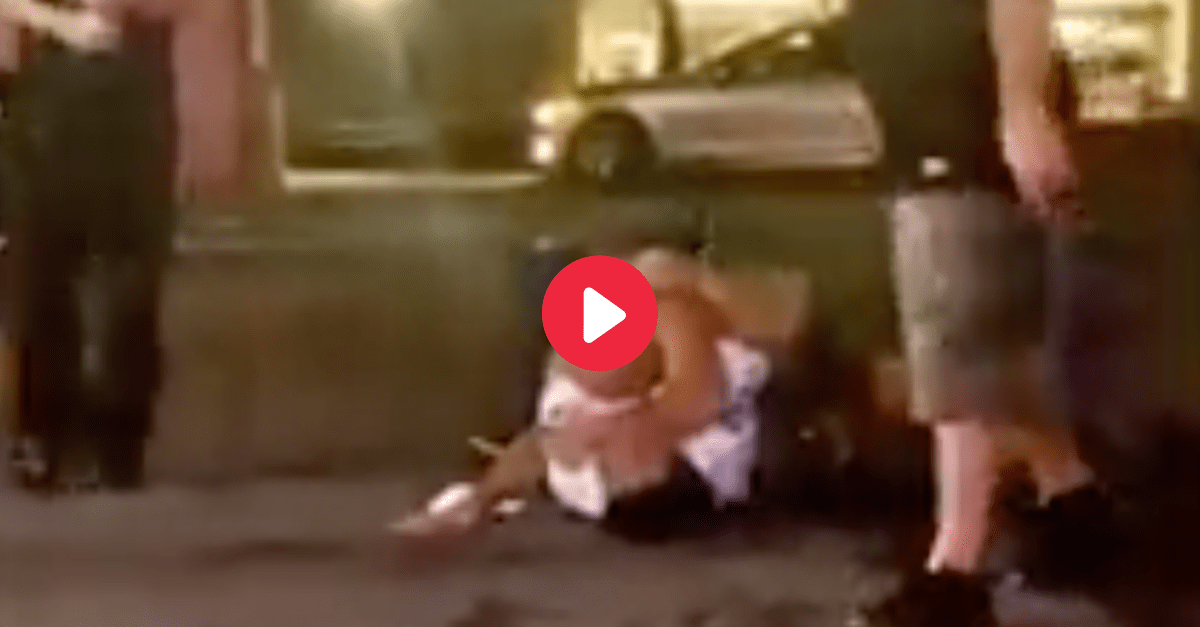 TMZ Sports
Old habits are hard to break. Even if you are retired, it?s hard to shake the urge at times. So when anyone crosses the line against UFC Hall of Famer B.J. Penn, just know he?s ready to fight at the drop of a hat.
If you don?t believe it, just ask a Honolulu strip club bouncer how his night went on Monday. After the 40-year-old Penn was escorted out of the bar around midnight because he was acting ?very drunk,? according to TMZ Sports, the former MMA superstar took on the door guy of Club Femme Nu.
As one would expect, the local in Hawaii didn?t stand a chance against the former UFC Lightweight Champion and UFC Welterweight Champion. The altercation wasn?t even in The Octagon, either. It was a good old-fashioned street fight.
RELATED: Dana White Interested in Buying NFL Team with Ex-UFC Owners
As a former UFC Champion, it?s no surprise B.J. Penn took control of the fight on Monday night. He?s a professional in mixed martial arts and Brazilian jiu-jitsu, for crying out loud. It doesn?t matter if he just 5-foot-9 and less than 150 pounds or ended his career with a losing streak. The Kailua, Hawaii native will take on anyone.
Also as one would expect, there was a crowd standing around watching the fight. One man tried to stop Penn from punishing the bouncer in a football jersey by hitting him in the back of the head, but another spectator stopped that so the two could finish the fight by themselves.
The cops were eventually called to the club, but the MMA legend had left before they even arrived.
You can take B.J. Penn out of fighting, but you cannot take the fighter out of B.J. Penn.