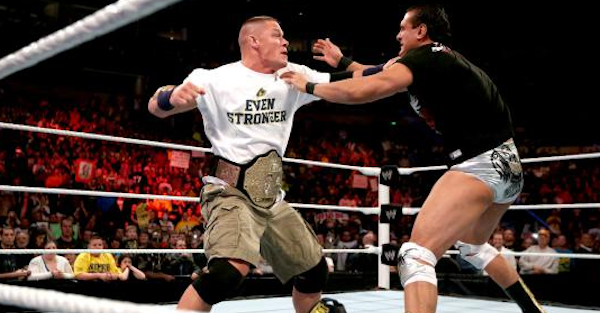 Alberto Del Rio/Facebook
According to PWInsider, Alberto El Patron/Del Rio was arrested on Friday ahead of New Year's Eve after getting into a bar fight that left one hospitalized, per KRONE.
Per the report, the arrest led to at least a 24 hour delay in Del Rio leaving the country, and authorities reportedly needed to use ankle cuffs as handcuffs after he broke out of hand ties. The fight, which included Del Rio and his brother against an unnamed person, led to the family members reportedly fighting at the police station.
He eventually made it back to the states and was reportedly spotted at Monday Night Raw with his fiancé, Paige.
The former WWE champ was a no-show to Mexico-based AAA in October after a wild alleged altercation:
https://www.instagram.com/p/BLH2szPhUOE/
Del Rio left WWE at the beginning of September, but was suspended for 30 days for a wellness violation by WWE.
According to Wrestling Observer, Del Rio ?said that he didn?t feel comfortable in WWE anymore and thought about leaving for a couple of months. He wasn?t happy with his second stint with the company and was losing his passion for wrestling in WWE. He felt that he?d done everything in WWE and had nothing left to prove.?
Del Rio held both the World Heavyweight title and the WWE title at separate times.