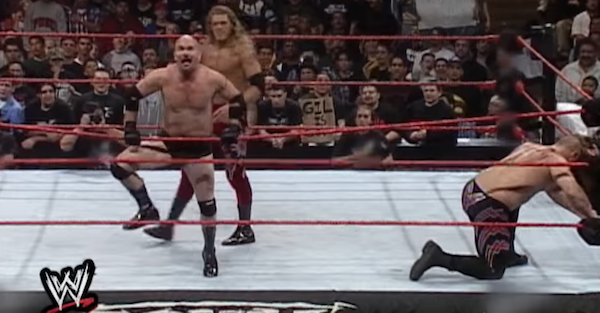 WWE/YouTube
According to PWInsider, the lovable wrestling character Gillberg, an obvious spoof on WCW's dominant Goldberg, is expected to return to WWE in the buildup to WrestleMania, via Ringside News.
A followup report from the Wrestling Observer confirmed those reports.
Gillberg, a parody of the Goldberg persona, grew into his character in 1998 during the Attitude era. He was a jobber for most of his career, but surprisingly was the longest-reigning Light Heavyweight champion in WWF/E history. There should be some sort of confrontation involving the mirror image characters.
If only we can get a Gillberg-James Ellsworth 'Mania match to really sell this thing.