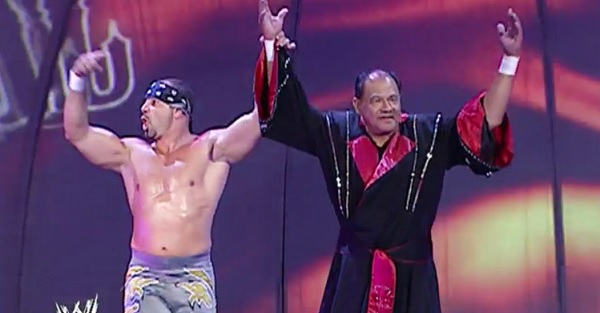 WWE Network
The passing of Chavo Guerrero Sr. was announced on Saturday, as the pro-wrestling legend reportedly died after a battle with liver cancer.
Just a few months before his death, Guerrero had an interview with the Two Man Power Trip of Wrestling podcast, and the legend recapped his career and told what his future may hold in a manner that has chilling echoes in the wake of his death.
"I'm not done yet. I'm still Chavo Guerrero. I'm the original Chavo Guerrero, and I'm still around. Who would have thought that I would still be wrestling at 67 and still doing a good job and still working out. The good Lord has blessed me, man, and I'm enjoying it. So who knows?"
Guerrero was still doing some work even in his 60s, most recently with Lucha Underground. For a lot of guys, working that late in their career is usually forced because of financial issues, so it is nice to hear that Guerrero was still having fun with what he was doing.
Chavo Sr. is a part of the legendary Guerrero wrestling family which includes his son, Chavo Jr., and his deceased brother and former WWE champion, Eddie. Chavo Sr. was most known for his in-ring work, with the Wrestling Observer having this interesting note from Chavo's younger brother.
Youngest brother Eddy started wrestling in the late 80s. No matter how much Eddy was praised, he would always insist that Chavo was the best wrestler in the family.
The Two Man Power Trip of Wrestling can be found on iTunes and on Twitter at @TwoManPowerTrip.