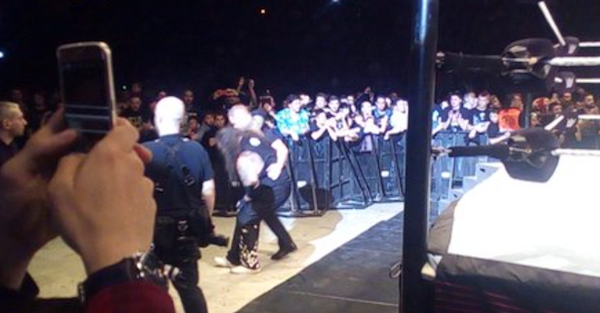 https://www.facebook.com/192381382228/videos/vb.192381382228/10154154500702229/?type=2&theater
UPDATE: WWE.com confirmed Bray Wyatt suffered a calf injury.
Despite Wrestlemania coming and going, the injury bug that depleted the roster appears to be still running strong.
During a bout between the recently-turned good guy Bray Wyatt and WWE champion Roman Reigns in Milan, Italy, the former appeared to injure his right leg after reportedly stepping back and slipping in what is being considered a freak accident.
The match ended abruptly, and Wyatt was rushed to the back.
The video above appears to show Wyatt just after the reported injury.
We'll continue to track this story as more information becomes available.