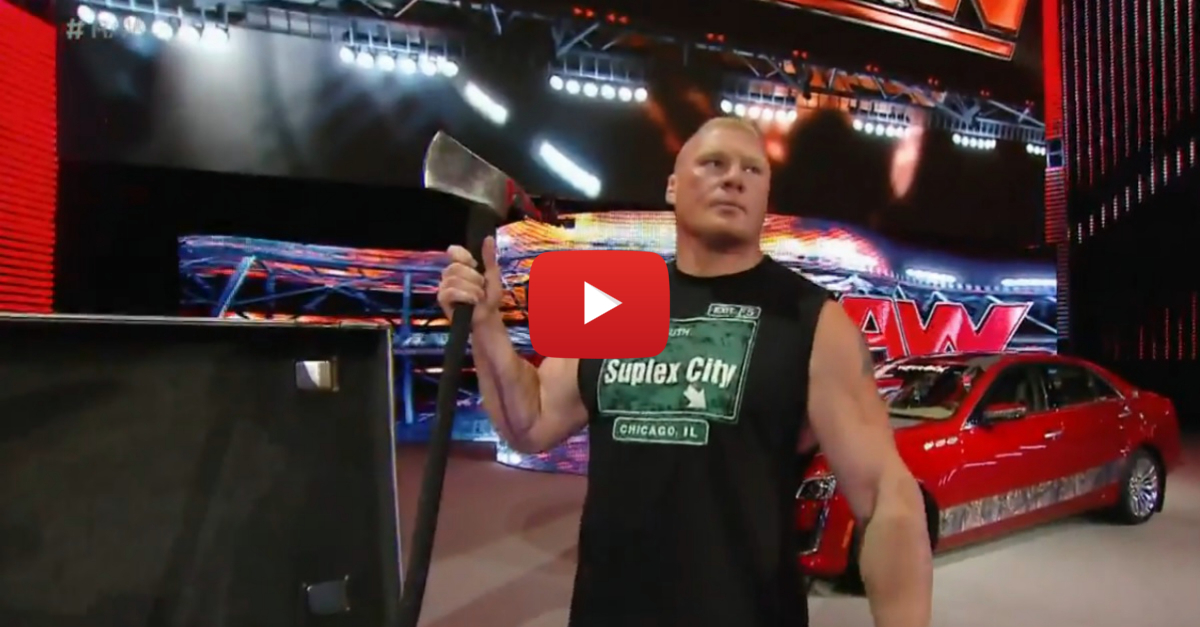 Brock Lesnar has beaten a lot of opponents in his career. He has beaten Undertaker, the Rock, and John Cena in the WWE ring and he has knocked out Frank Mir and Randy Couture inside the octagon.
He can now add a $50,000 Cadillac to that storied list.
Lesnar took a pair of axes to the Cadillac on the set of Monday Night RAW in Chicago, much to the chagrin of WWE Champion Seth Rollins and his cronies. He later tore a door off with his bare hands and threw it far enough that it inadvertently hit a spectator in the stands.
If all of that wasn't enough, he later suplexed former tag-team champion Joey Mercury on top of the car, shattering the windshield with the maneuver.
Scripted or not, the dismantling of the Caddy serves as a good exhibition tape for why it is probably not a great idea to get on the wrong side of the former WWE and UFC heavyweight champion.