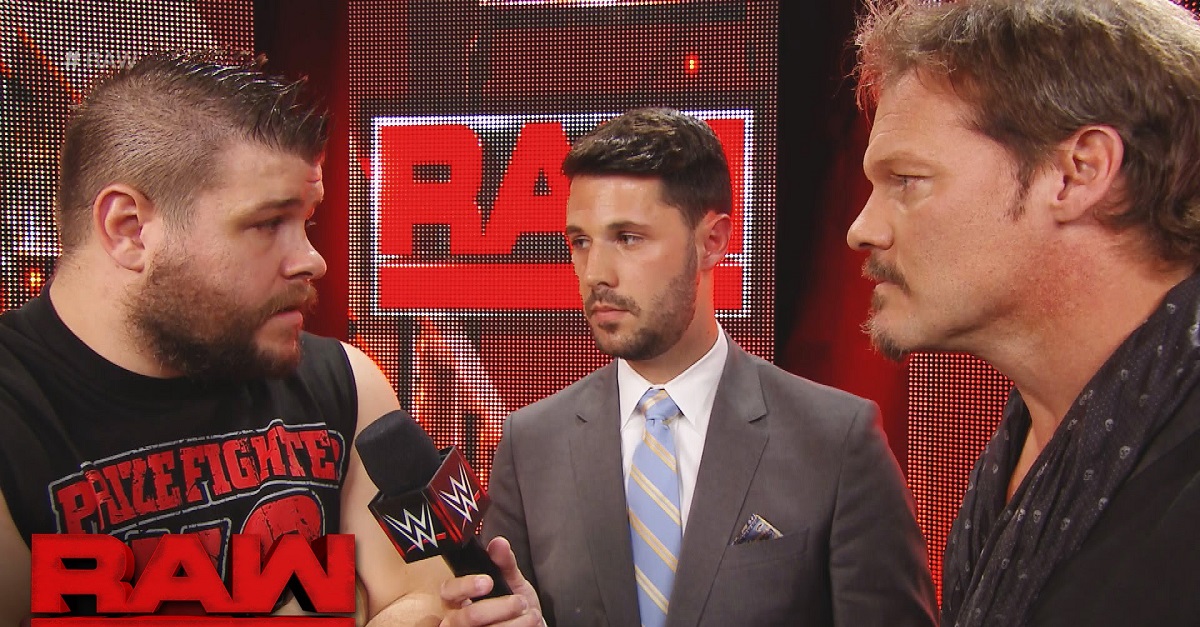 YouTube/WWE
Well if WWE is ever looking for more realistic content, maybe they just need to put nanny-cams backstage?
According to Dave Meltzer of the Wrestling Observer, WWE veteran Chris Jericho was involved in another backstage fight, this time with masked wrestler Sin Cara following an incident as the WWE was touring through the United Kingdom.
Per Meltzer, the altercation started as the crew for the WWE RAW show was traveling between Leeds and Glasgow in the U.K., the the incident starting over noises that Sin Cara — real name Jorge Arias — was making on the bus between the two cities.
The description of what happened was that Arias was making annoying noises while on the tour bus and even though people were telling him to stop, he kept doing it. This led to Jericho more forcefully telling him to stop, resulting in Arias telling him to f**k off. Words were exchanged and Arias threw a wild right at Jericho before everyone jumped in to break it up. Jericho bit Arias' finger during the skirmish.
RELATED: More details emerge on backstage fight between Brock Lesnar and Chris Jericho
Justin LeBar was the first to report on the incident.
This isn't the first time that Jericho and Arias have been involved in backstage fights just this year. Jericho got into a dust-up with Brock Lesnar after the controversial finish to this year's SummerSlam pay-per-view, and Arias reportedly threw a soda can at fellow wrestler Simon Gotch a few months ago.
According to Meltzer on his podcast, Arias was kicked off the bus for the incident, and he is now being forced by WWE to attend anger management classes. Arias was also kicked off the bus after the incident. No punishment was reported for Jericho.