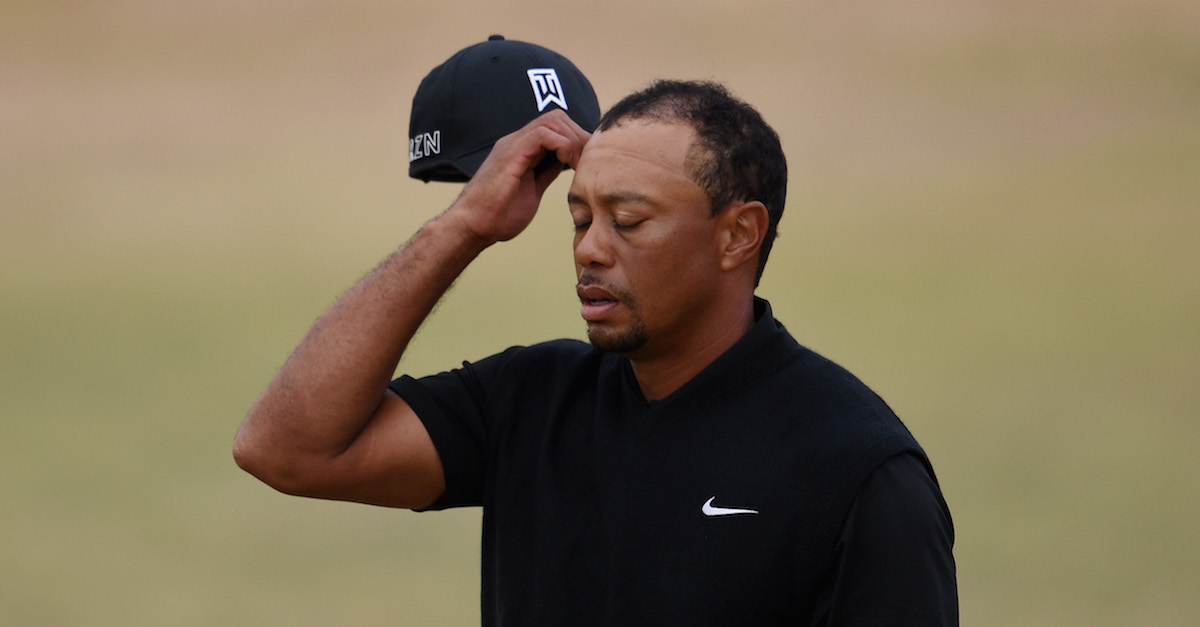 Ross Kinnaird/Getty Images
Ross Kinnaird/Getty Images
Tiger Woods' tough year continues.
He was arrested for DUI earlier this year and a police report obtained by the Golf Channel said Woods told officers he was taking Xanax and four other medications.
Then came word that Woods, for the first time in his career, wasn't even ranked among to world's top 1,000 golfers — not 100, 1,000.
RELATED: Tiger Woods hits an all-time low
Now, via TMZ Sports, come news that Woods, through his lawyer, had threatened to sue the website Celebrity Jihad that has posted naked photo of various celebrities.
TMZ says a nude of photo of Woods was hacked from the phone of his ex-girlfriend, Lindsey Vonn. TMZ says nude photos of Vonn and other celebrities have also surfaced.
The 41-year-old Woods had his fourth back surgery back in April and is not expected to compete in any PGA Tour events this year. He?s won 14 majors and 79 PGA Tour titles over his career. He entered a diversion program that will wipe his record clean if he compleyes it.