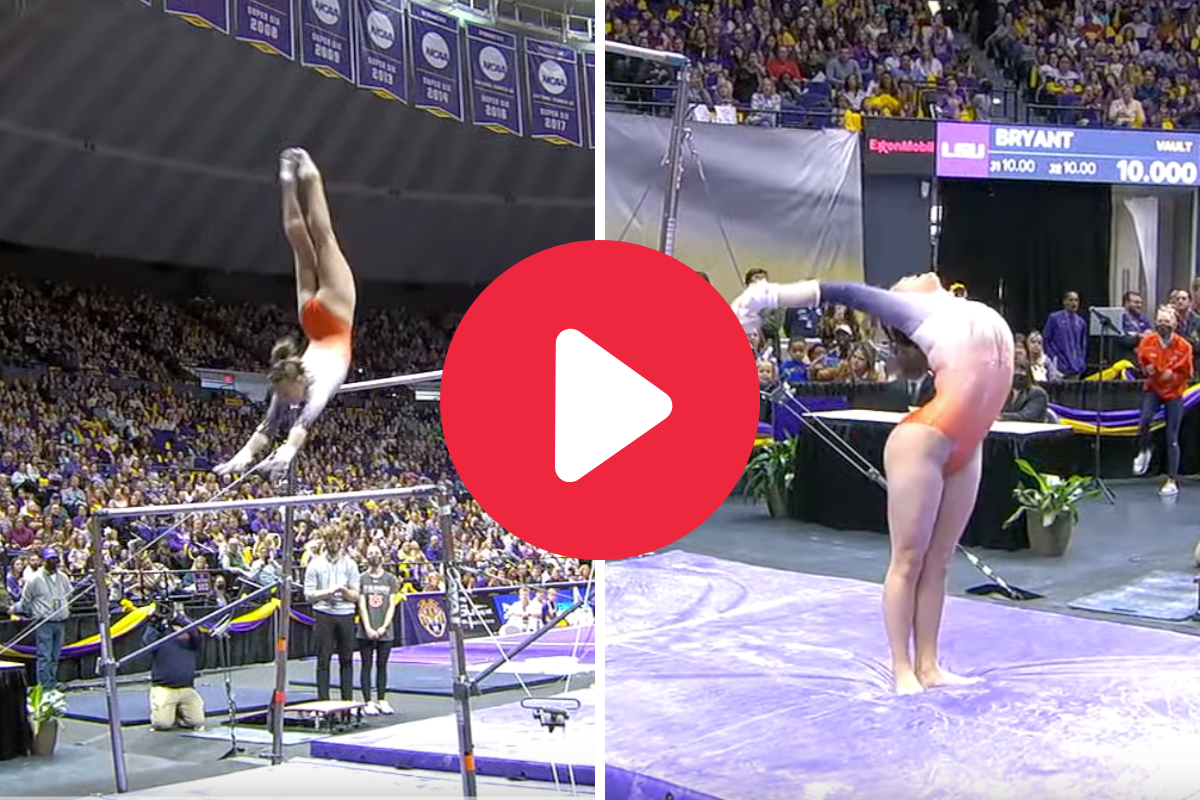 Screenshots from YouTube
Suni Lee is no stranger to the spotlight. She shined at the 2020 Tokyo Olympics by taking home the gold medal in the women's all-around. Her model collection grew with a silver in the team competition as well as a bronze in the uneven bars, too. Not bad for someone who was only a few months removed from high school.
In between competing on the world's biggest stage, Lee suits up for the Auburn gymnastics team. Unsurprisingly, the freshman is a star at the collegiate level.
She more than proved it when she nailed a perfect uneven bar routine against LSU.
Suni Lee's Perfect 10 Uneven Bar Routine
RELATED: Suni Lee is Auburn's Next Star, But She First Represented Team USA in Olympics
I don't consider myself a gymnastics expert. Although, I can do a round-off after a good night's rest (not to brag). That being said, the way Lee moves around on the bars is the definition of smooth. She effortlessly floats and doesn't miss a beat when it comes to timing. It's like watching Ken Griffey Jr.'s swing. She capped her incredible routine by emphatically sticking the landing. You couldn't draw up a better finish.
Lee's routine scored the first perfect 10 of her college gymnastics career. It was also Auburn's first perfect routine in 18 years and contributed to the total team score of 197.75, which is the highest ever in program history.
Even though Lee had a remarkable day, her historic routine wasn't enough. LSU's Kya Johnson scored a perfect 10 herself, the third of the meet, on her final floor routine to give LSU the win with a score of 197.975.
I have a hunch this won't be the first perfect 10 we see out of Lee in her career at Auburn. She's only improving, and the Tigers have as good a shot as anyone to win the national championship as long as she's around .
Related Videos