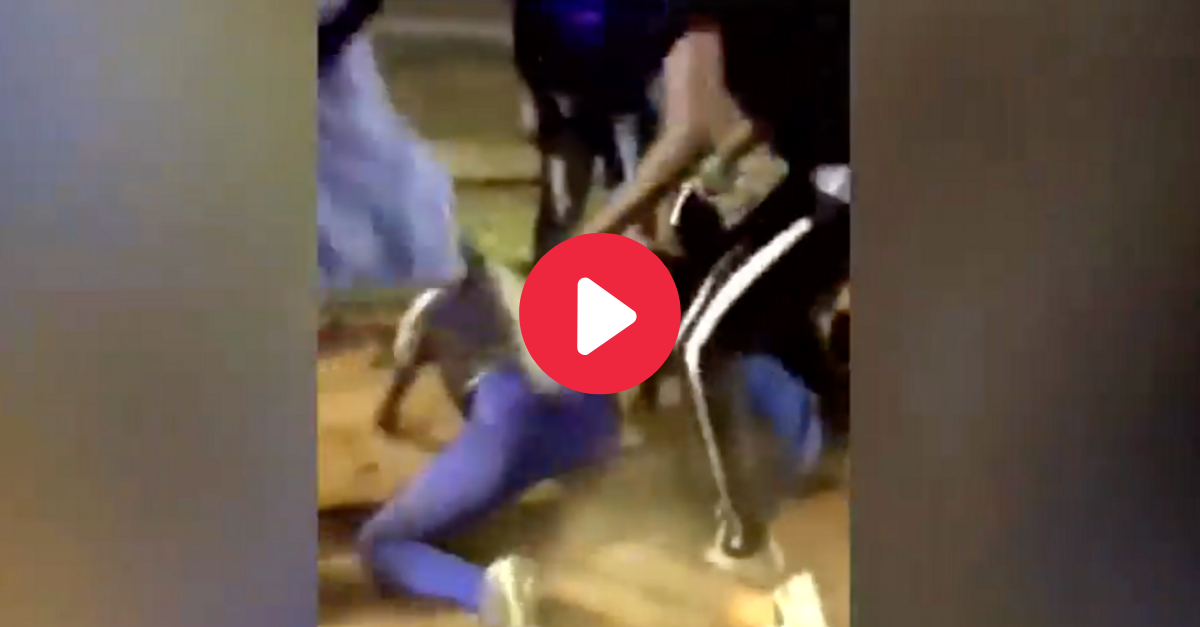 Screenshot from Facebook: WSB-TV
The night began as a routine high school softball game down in Atlanta and it ended in utter chaos. From an all-out brawl involving players and parents to a gunshot fired, things got ugly in a hurry. Now, the two teams involved have blown any chance they might have had for a state title.
The video from the October 2 game between South Atlanta High School and Booker T. Washington High School softball teams in Georgia only tells so much of the story. But by the looks of it, thanks to footage from WSB-TV Channel 2 Action News, everything definitely took a turn for the worse.
According to The Atlanta Journal-Constitution, a chaotic fight was on the field and police ended up arresting an adult who allegedly fired a gun into the air. As the result, the Atlanta Public Schools decided both teams will forfeit their first-round games in the Georgia State High School Association state playoffs.
Their varsity seasons are now over.
RELATED: Parents Start Brawling Because Youth Wrestling Must Be Too Boring
The large fight on South Atlanta?s field certainly raised eyebrows to school officials. Add in the fact that an unnamed adult was arrested on charges of possession of a firearm on school property and discharging a firearm on school property, according to AJC, and this whole thing is a mess.
The investigation into the high school game is still ongoing, and students will face ?school-level discipline,? per AJC.
?This decision to have both teams forgo the postseason was a difficult one. However, all students, student athletes and parents representing APS are required to adhere to a code of conduct that calls for respect and appropriate behavior at school or on school property at any time, off school grounds at any activity, function or event and while traveling to and from such events, and on vehicles provided for student transportation by the district.?

? APS spokesman Ian Smith
This isn?t the first time this has happened at a youth sporting event, especially with social media being so prominent. Unfortunately, the Atlanta high school softball game last Wednesday likely won?t be the last, either.
Everyone, from the softball players to the parents to the lone police officer on hand to the school board, can learn a valuable lesson for this. Thankfully, no one was seriously injured.