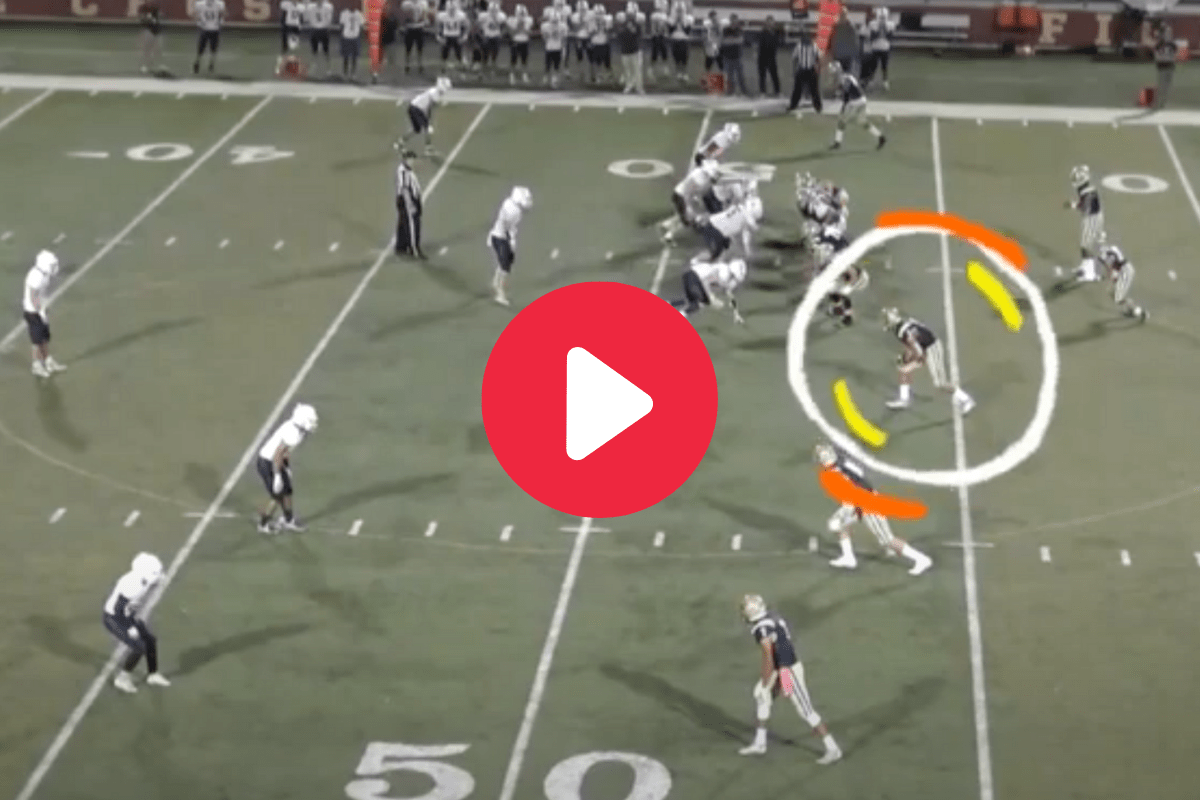 Screenshot from YouTube
Brock Bowers is one of the best tight ends in the 2021 recruiting class, and he is taking his talents to the NCAA next year. Bowers committed to the Georgia Bulldogs in August 2020.
For the last three seasons, Bowers played for Napa High School in California. He first showed up on the radar of college football coaches in his junior year, when he posted 1,098 receiving yards and 14 touchdowns, which were both school records.
After a winless sophomore season, Bowers led his team to the playoffs last year.
Unfortunately. the COVID-19 pandemic has postponed the high school football season in California. The standout pass-catcher will not get the chance to refine his skills before moving to Athens, but his potential should make Georgia fans drool with anticipation.
Brock Bowers Commits to University of Georgia 
RELATED: Nation's No. 6 Recruit Passes on Dream School to Stay Home
Arizona State, Auburn, California, LSU, Michigan, Nevada, Notre Dame, Oregon State, Penn State, Tennessee, UCLA, USC, and Utah State were all aiming to recruit Bowers, but the offer the Bulldogs made was too enticing. Clemson was involved in the recruiting process as well, but the Tigers never formally reached out.
Head coach Kirby Smart has done well this year; UGA's football recruiting class is among the best in all of college football, with only Alabama, Ohio State, LSU, and Oregon ranked ahead of theirs.
TE Brock Bowers Highlights
In this video, you can see tight end Brock Bowers' athleticism on display. He ran a 4.55-second 40-yard dash, and he can get past linebackers with ease. He blocks well, but his real calling is as a route-runner. Athens may be the home to a future All-American when all is said and done.
Georgia football is seeking to return to the College Football Playoff sooner rather than later, and the two Brock's they recruited will help them reach that goal. SEC schools like Arkansas, Mississippi State, South Carolina, and of course, Florida should all be wary of what the Dawgs are putting out on the field next year.
Scouts are high enough on Brock Bowers to suggest that the NFL is a realistic possibility. Georgia is going to have an elite offense next season, and we'll be waiting patiently for their success.