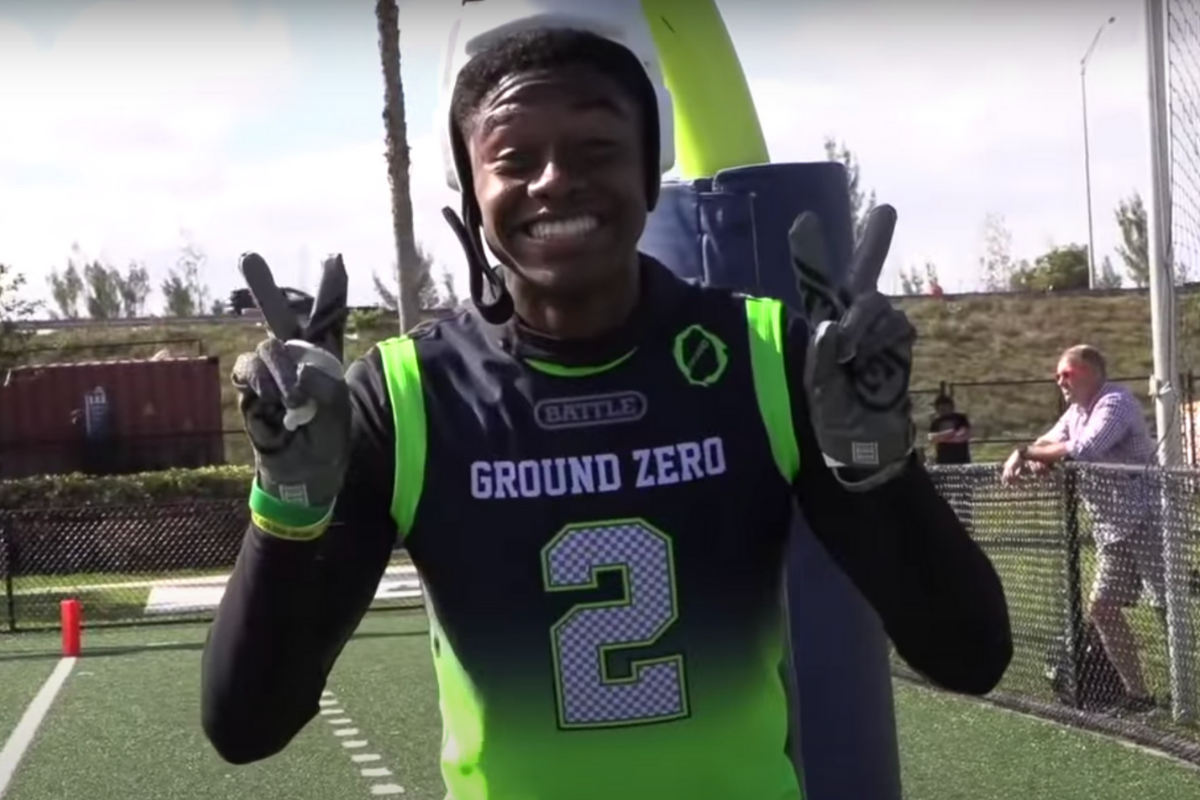 Screenshot from YouTube
Space Jam: A New Legacy is set to hit theaters next summer, a sign from the universe that 2021 is already trending in the right direction. LeBron James is starring in the film, and several of the NBA's best players will be making cameos.
Despite being a basketball movie, the role of LeBron's son, Bronny, will be played by a standout high school football player.
Cornerback Ceyair Wright may be making his on-screen debut, but he has a budding career on the gridiron as well.
Wright attends Loyola High School in Los Angeles and was a big part of their roster in 2019.
Of course, the COVID-19 pandemic has shuttered high school sports in California, but schools have still taken serious looks at the four-star prospect.
Ceyair Wright Recruiting
RELATED: Ratliff Stadium Played Host to Iconic "Friday Night Lights" Movie
Wright did not choose a team to play for during the Early Signing Period or on National Signing Day, but his decision is coming soon.
So far, Wright has received offers from many schools, including Michigan, Notre Dame, Oregon, Penn State, Stanford, and USC.
The Wolverines have attempted to bolster their recruiting class and have been in constant contact with Wright, but the USC Trojans are the favorites to sign him.
Ceyair Wright Highlights
Ceyair Wright has proven his worth in multiple sports. In addition to football, he is an excellent runner and plays on Loyola's baseball team.
On the football field, he made 34 tackles, defended four passes, and caught an interception last year. As a result, he was named to the All-American Bowl roster. There is a lot to like about his game, and there is a great chance he gets taken in the NFL Draft, provided he sticks with football.
He is also an impressive track star and was apart of his school's state championship-winning relay team.
Ceyair Wright is a man of many skills. From acting to defense, he has excelled in everything he has done so far. If football isn't for him, we can expect to see him in future movies and TV shows.