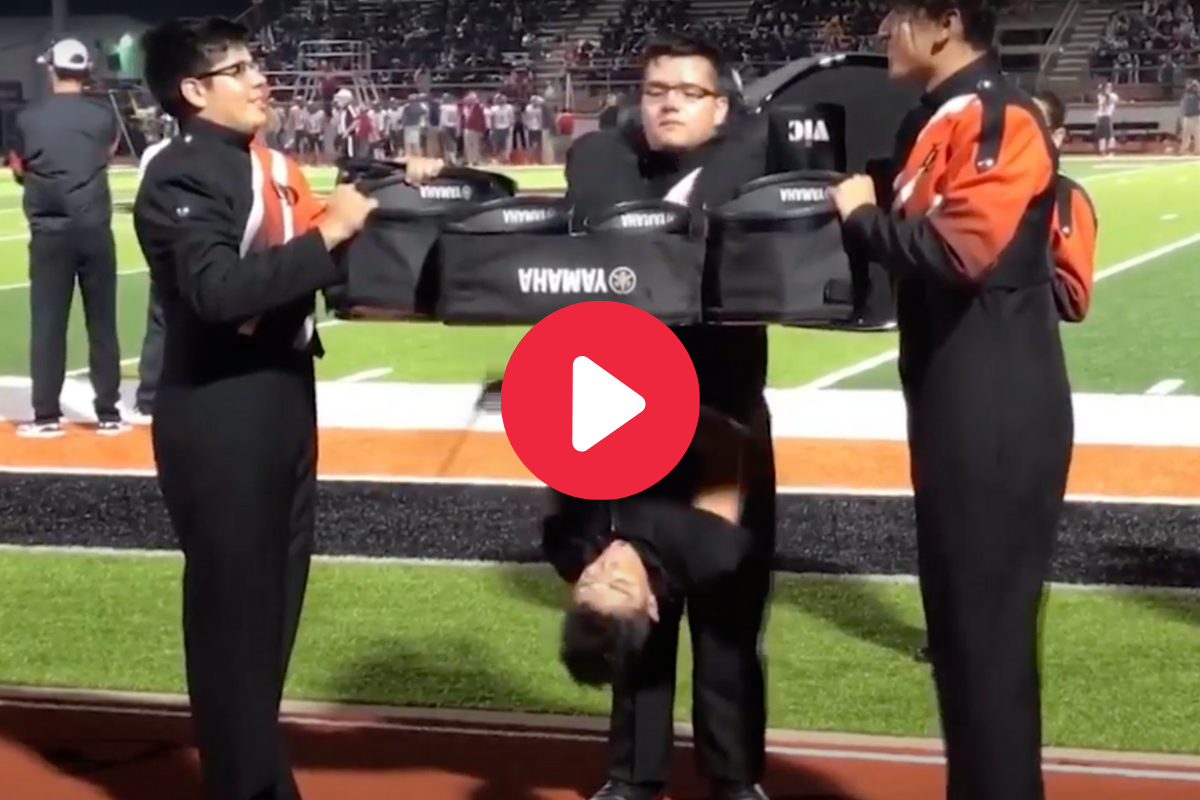 Screenshot from YouTube
I really love rock music. I've never been musically inclined, but I could appreciate talent when I see it.
After watching The Dirt last year, I had a newfound appreciation for Motley Crue. Tommy Lee is one of the most underrated drummers of all time, and his live performances are tough to beat.
The Dumas High School band in Texas was undoubtedly influenced by Lee in 2019, when they started performing upside down at football games.
Dumas High School Drumline Performs Upside Down
RELATED: Ohio State's Band Breaks Out "Floss" Dance During Halftime Show
It doesn't need to be said, but this isn't something you should try at home.
Roy Avilas, seen playing the quads, is seen balancing on his bandmate's shoulders. Impressively, he can keep a solid tempo and steady rhythm. The video went viral on social media, and Avilas interviewed with a local NBC affiliate, KAMR.
Avilas said he wasn't thinking about hanging upside down and just trusted his bandmates and his instincts as a percussionist. He had noticed other schools in the area performing stunts like this, so he decided to bring it to Dumas, and their video took off.
It takes a high degree of confidence and charisma to be able to pull this off. Avilas is a gifted player, and while the marching band may not be the reason most people go to high school football games, they deserve respect as well.
The coronavirus pandemic robbed us of more moments like these this past fall. In a (hopefully) healthier 2021, I hope to see marching bands around the country at the top of their games pulling off stunts like these.
Dumas High School, near Amarillo, Texas, gave us a viral moment back in 2019. Avilas is talented, but his next test has to be performing an entire Neil Peart solo for the fans in the crowd.