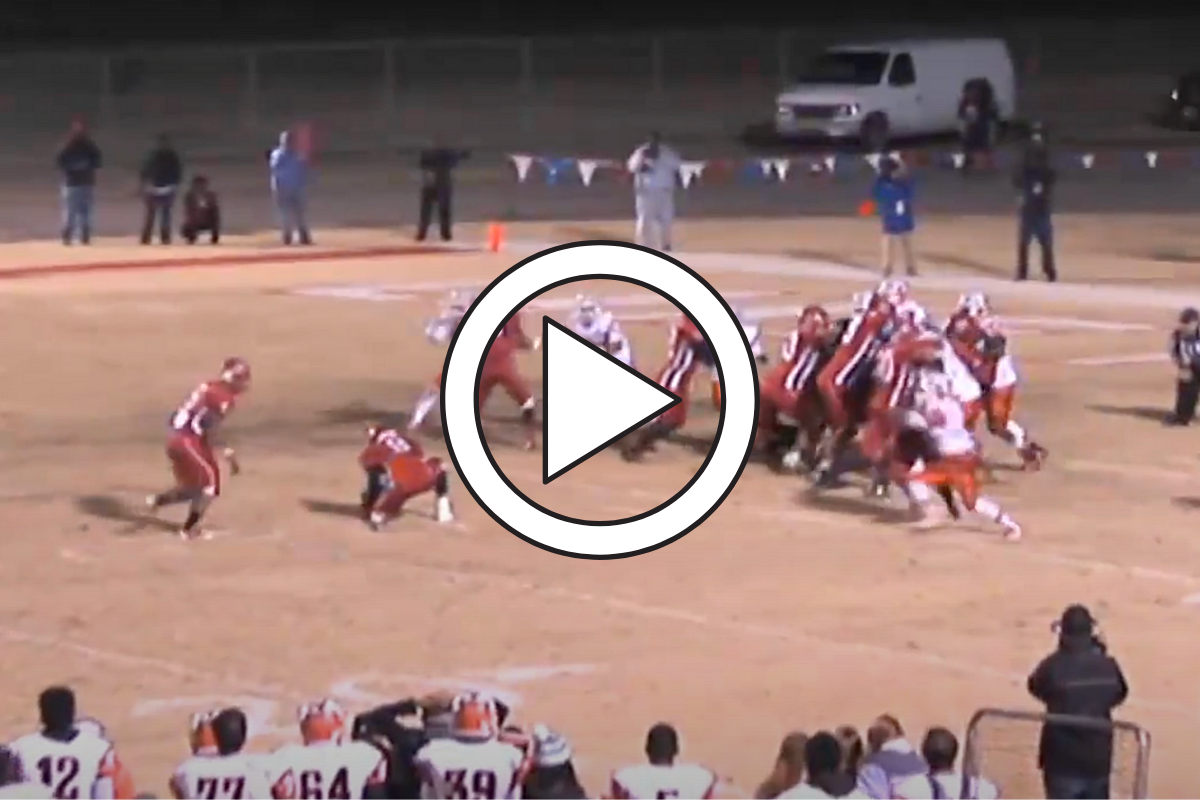 Screenshot from YouTube
Monacan High School took on Lake Taylor in the Virginia High School state semifinals, and Monacan blocked a field goal that they thought had preserved a 14-12 victory.
However, they started their celebration too soon because the ball was blocked behind the line of scrimmage and was still live. One of Lake Taylor's players picked up the ball to run it in for the game-winning touchdown as time expired in one of the wildest finishes you'll ever see.
HS Team Celebrates Early Then Loses
RELATED: ?Little Giants? Fake Field Goal Brought Our Childhood Dreams to Life
As you can see, the Monacan players go nuts after the blocked kick. They don't even bother looking where the ball goes after. That's when the Lake Taylor kicker uses his head and picks up the ball.
I can only imagine their faces upon seeing Lake Taylor's side celebrating, especially in a playoff game. Maybe this one is on the Monacan coaching staff for not instilling in their players to always finish a play.
This post was originally published on December 8, 2014 but should serve as a reminder to play until the whistle blows.