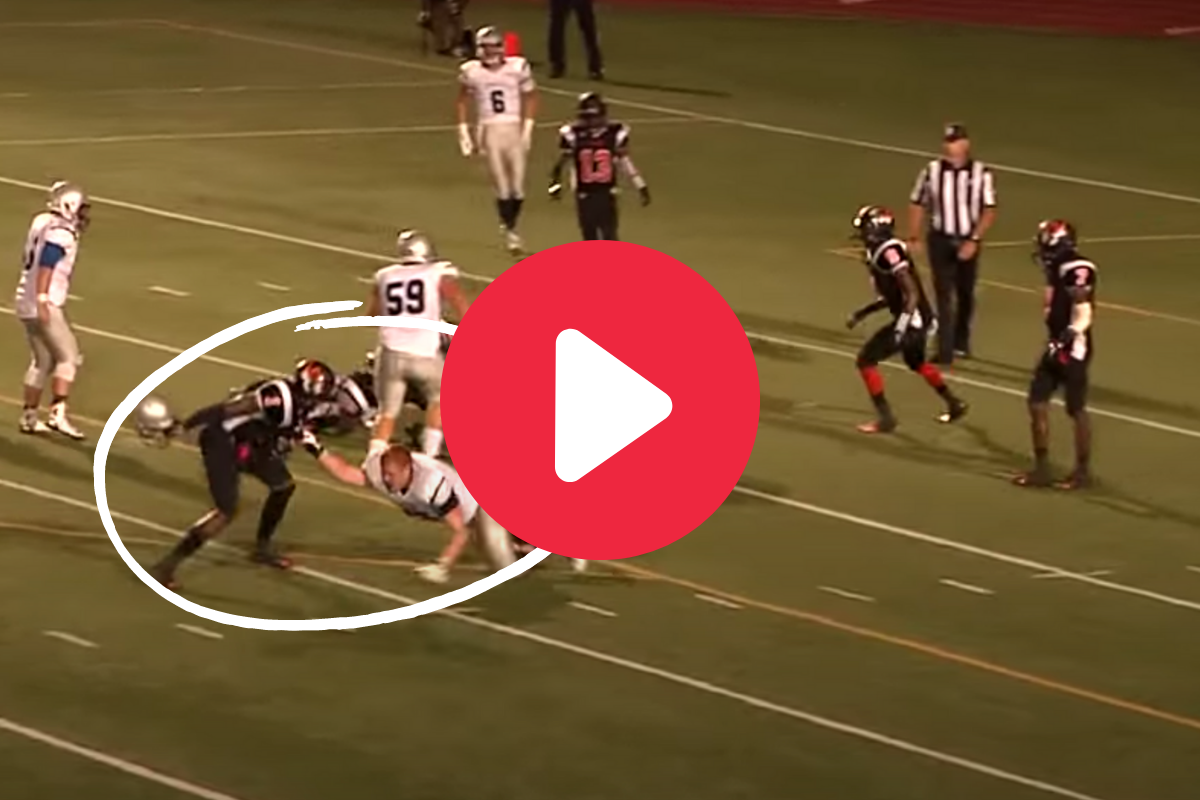 Screenshot from YouTube
In the competitive environment of high school football, sometimes the idea that we should be teaching our children to become better people gets lost between the sidelines. Coaches have choked each other out on the gridiron and even told their players to intentionally light up a referee.
Winning games and earning recruiting stars seems to have become more important than high-fiving your opponent or emphasizing sportsmanship. It doesn't help that young players grow up watching first-overall NFL draft picks like Myles Garrett swing helmets at other guys.
In one New Jersey high school game, a player emulated that action by swinging a helmet at a defenseless and unprotected opposing player. To make things worse, his mom defended him afterward.
HS Player Swings Helmet at Opponent
RELATED: High School Player Kicked Off Team for Shoving Referee
You won't see many dirty plays on a high school football field worse than this one.
Linden High School was taking on Immaculata High School in a normal Friday night game. After one play, Linden defensive lineman Fritz Moncion appears to rip the helmet off an Immaculata player and then swings it at his face.
The player struck by his helmet was taken to the hospital and needed 10 stitches, according to CBS2. Moncion wasn't ejected but rather flagged for unsportsmanlike conduct. After the video circulated on social media and was picked up by major media outlets, Moncion was suspended from the team.
The act was so severe that even police looked into it.
"The incident did occur and it is under investigation by the Juvenile Bureau," Linden police Capt. James Sarnicki told NJ.com. "If criminal charges are filed, more details will be released."
The worst part of all of this is that Moncion's mother defended him in a press conference.
"He really didn't intentionally do this, and he's very very sorry," she said in a YouTube video posted by Inside Edition.
That's great, but it might've sounded better coming from the Linden player himself. To me, this seems like kid who lost his cool for a moment and messed up. You can't have players swinging helmets at each other, however. Hopefully he learned from his mistake.