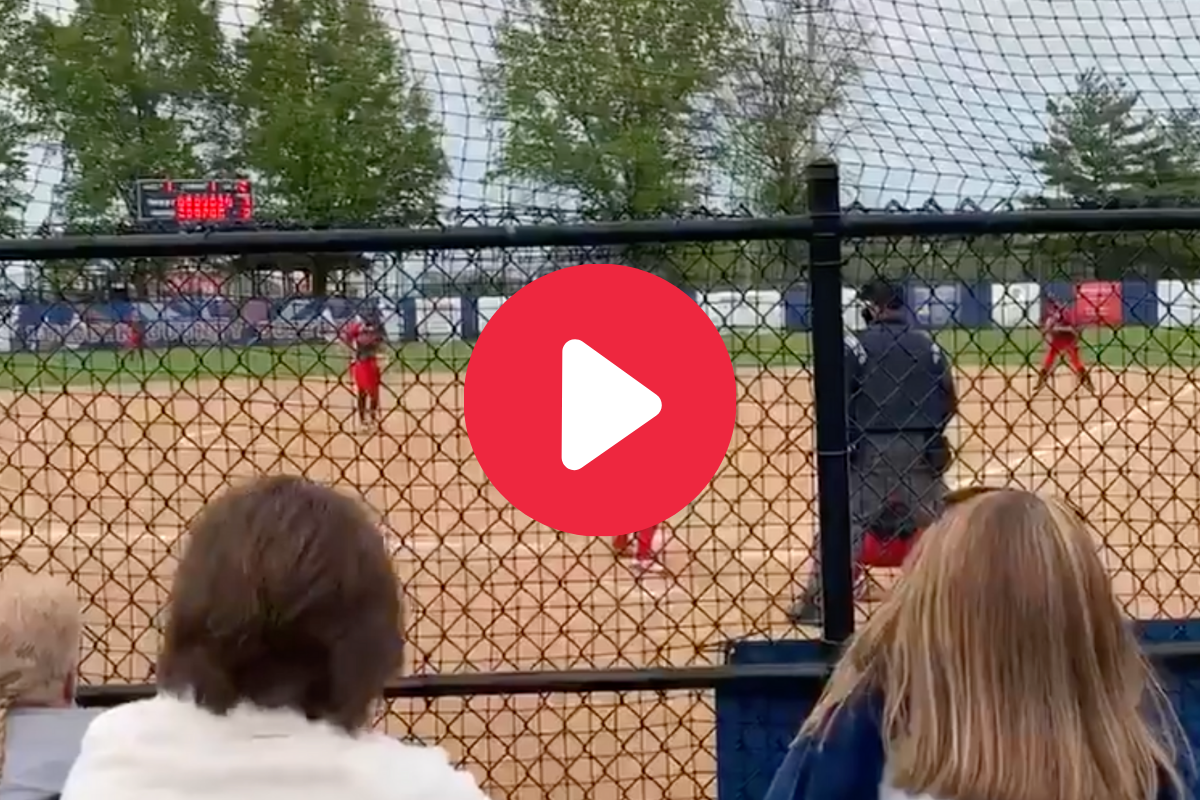 Screenshot from Twitter
No-hitters are hard to pull off. Perfect games are super rare. But the "perfect" perfect game is the crown jewel of pitching performances.
Striking out every batter in a game is often times unfathomable. Imagine if Don Larsen collected 27 strikeouts instead of seven in the 1956 World Series. A million stars have to align for that to happen. Only luck would make it possible.
The feat is more common (though still incredibly rare) in softball. Just this year, Hope Trautwein threw the first "perfect" perfect game in Division I history. Others have toed the circle and done so in a high school game.
It's time to add Rockcastle County's Madison McIntosh to that list.
Madison McIntosh's "Perfect" Perfect Game
RELATED: HS Softball Team Pulls Off Game-Saving Triple Play
Madison McIntosh needed just 77 pitches to sit down all 21 batters she faced in Rockcastle County High School's seven-inning 3-0 win over Lincoln County High School in Kentucky.
One by one, they went to the plate and headed straight back to the dugout. She caught them looking. She caught them swinging. It didn't matter what she did, hitters couldn't touch her.
What's wild is that McIntosh did it all while pitching with a sore arm. The senior told MaxPreps she pitched in five games over the last four days and was trying to maintain her fundamentals.
The 77th pitch sent the crowd into a frenzy and she couldn't believe what she'd done.
"I honestly had no idea something like this was going to happen tonight," Madison told MaxPreps. "I am just completely on Cloud 9."
According to the school, McIntosh became just the fourth pitcher in Kentucky high school softball history to twirl a perfect 21-strikeout game. The last to do so in the state was Elizabethtown's Whitney Valentine in 2003
"Perfect" perfect games are rare. Per MaxPreps, the last high school softball pitcher that accomplished it was Mahopac's Shannon Becker in 2019, which was the first in New York. A fireballer named Mia Faieta threw one in a 2017 playoff game as well.
Madison McIntosh is a superstar if you couldn't tell. She's struck out 136 hitters in 84 innings and owns a 1.75 ERA this season. She's committed to play at Division-III Berea College in Berea, Kentucky, where she'll likely be striking out hitters for the next four years.