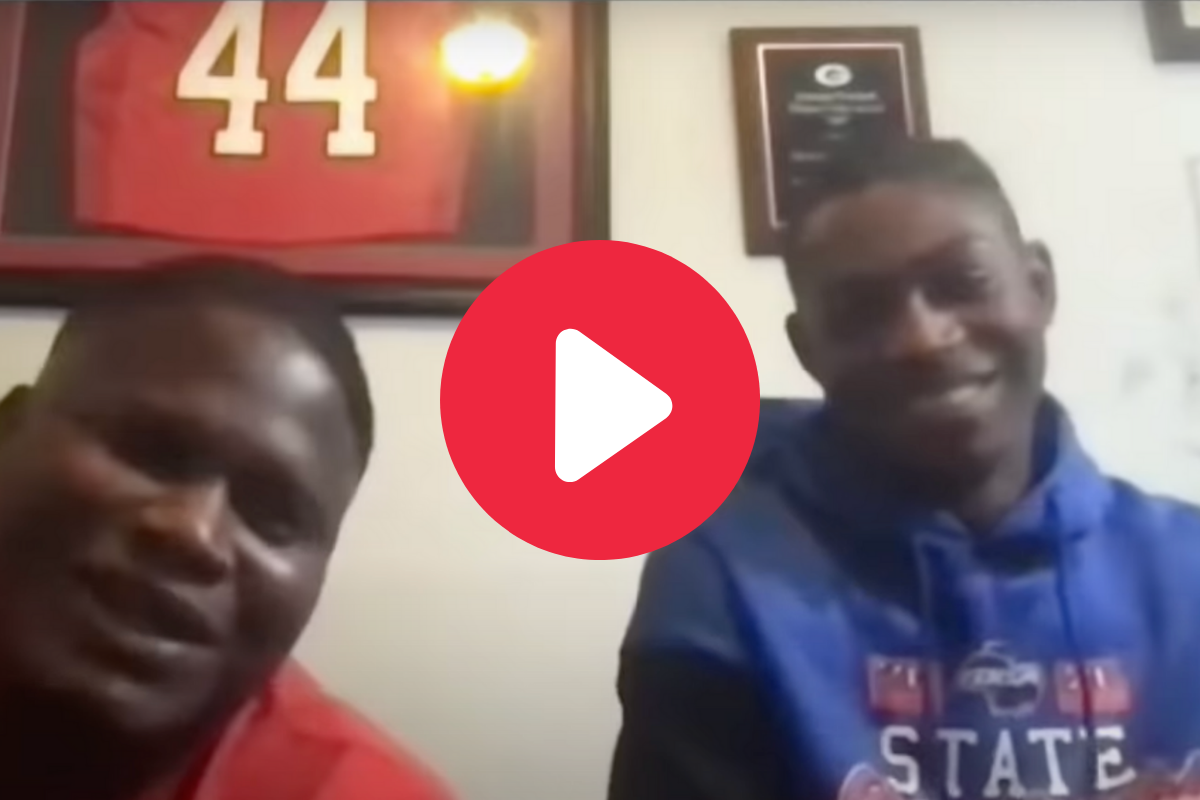 Screenshot from YouTube
The Georgia Bulldogs have established a familial connection. Marcus Washington Sr. shined for Burke County High School before getting the chance to join the Dawgs, and in 2023, his son will do the same.
Marcus Washington Jr., a defensive back from Grovetown High School, committed to his dad's alma mater in May 2021. The cornerback grew up a Bulldogs fan (gee, I wonder if dad had anything to do with that), and there is a great chance that this commitment sticks.
Marcus Washington Jr. Commits to Georgia
RELATED: Georgia's New 4-Star QB is a Home-Grown Gunslinger
Washington Jr. is a four-star member of the 2023 recruiting class, so he committed a bit earlier than most of his peers will. As a result, not many teams have reached out thus far. In addition to the Bulldogs, Arkansas, Florida State, Georgia Tech, NC State, Oregon, UCF and West Virginia have given the CB an extended look.
UGA football recruiting has been strong since the days of Mark Richt, and Kirby Smart has only made Athens a more appealing place to play with each passing year. Washington Jr. has joined Seven Cloud, Daquayvious Sorey and Pearce Spurlin in the team's 2023 class.
His father, Marcus Washington Sr., played four years in Athens from 2005-09. The former linebacker posted his best season in 2007, when he totaled 40 tackles and added 2.5 sacks as the Bulldogs went 11-2 and beat Hawaii in the Sugar Bowl.
Marcus Washington Jr. Highlights
Washington is incredibly quick. He ran the 40-yard dash in 4.46 seconds and has put together some great numbers on his school's track team, particularly in the long jump competition.
The defensive back caught the attention of Bulldog fans at the team's MVP Camp, where he got the chance to show off his skills. He'll spend his junior and senior years on Grovetown's varsity team, where he'll get even better as he gets more acclimated to the starting lineup. He'll also get the chance to add on some weight to his 6-foot, 170-pound frame.
Georgia football always seems to be teetering on the edge of brilliance. Kirby Smart has put together some amazing recruiting classes, so the time to strike in the SEC is approaching. Marcus Washington Sr. never got the opportunity to play in the NFL, but if his son can carve out a role in Athens, perhaps the younger Washington will make the most of his time in Georgia.