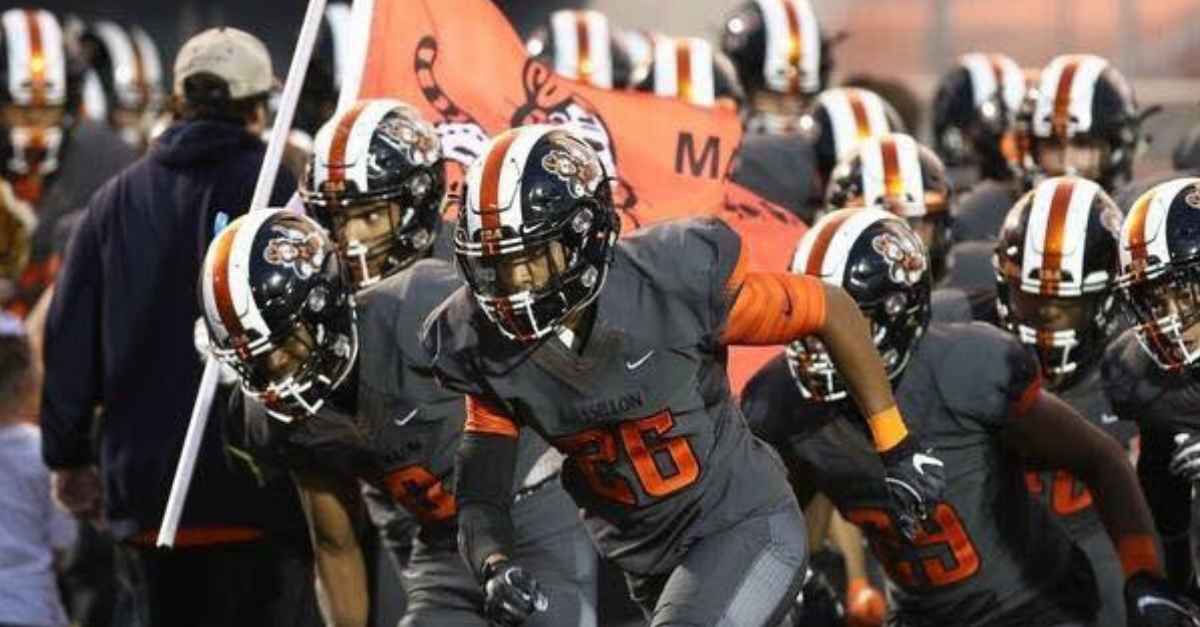 Twitter: @MassillonProud
Twitter: @MassillonProud
High school football is the home of once-in-a-lifetime performances and memorable moments that keeps every community around the country coming back on Friday nights. Sometimes, though, two mismatched teams square off in a game that can get out of hand early, and it leaves fans sitting back in awe awaiting the end of the nightmare.
The Washington Tigers are the No. 4 ranked team in the state of Ohio and the 47th-best high school football team in the country, according to MaxPreps. When the Sun Valley Vanguards rolled into Massillon, Ohio to take on the Tigers, you could have anticipated a complete and total domination by Washington, but not the record-breaking night that was about to unfold.
Thanks to a 56-point second quarter outburst and three touchdowns scored in a 61-second span, the Tigers broke the game wide open and ultimately won by the incredible final score of 101-6 at Paul Brown Tiger Stadium.
When the dust finally settled, and everyone could catch their breath, the Tigers had set school records for points in a game, points in one half (73), and the largest margin of victory in program history. The Tigers ran 32 plays totaling 582 yards, two interceptions were taken to the house, and Tre'Von Morgan, a 6-foot-6 Division I recruit at wide receiver, returned a punt for another touchdown.
Tyree Broyles also ran the second half kickoff back for a touchdown. It was the third kickoff return touchdown of his career, which broke a Washington High School record that had stood since 1922.
Senior running back Jamir Thomas, already owning the Massillon-Washington record for most rushing yards in school history, scored three times on the night to set the school record for career rushing touchdowns. He only needed seven carries for 167 yards to finish his night in style.
Thomas, a three-star recruit planning to play linebacker in college, currently has offers from Cincinnati, Michigan State, Minnesota and Pittsburgh, among others.
Sometimes, when things are going well for an undefeated team with Division I talent, there's just no way to slow them down.
RELATED: High School Football Player Honored After He Collapses During Game, Later Dies
Sun Valley, a team that hails from Aston, Pennsylvania, is ranked No. 6,101 in the nation, according to MaxPreps. The Vanguards might not be the most quality team in the state of Pennsylvania, but getting beaten by 95 points is just unheard of.
"They?re top-notch, the highest level of high school football program and we?re not," Sun Valley head coach Greg Bernhardt told The Independent newspaper. "We lose our three best skill players in the first half. We?ve got 37 kids in uniform. We?re in a tough spot. We basically had to hang on. What are you going to do?"
Call it hanging on if you want, but the Vanguards still had to endure the worst seven-hour bus ride back home they could have ever imagined.