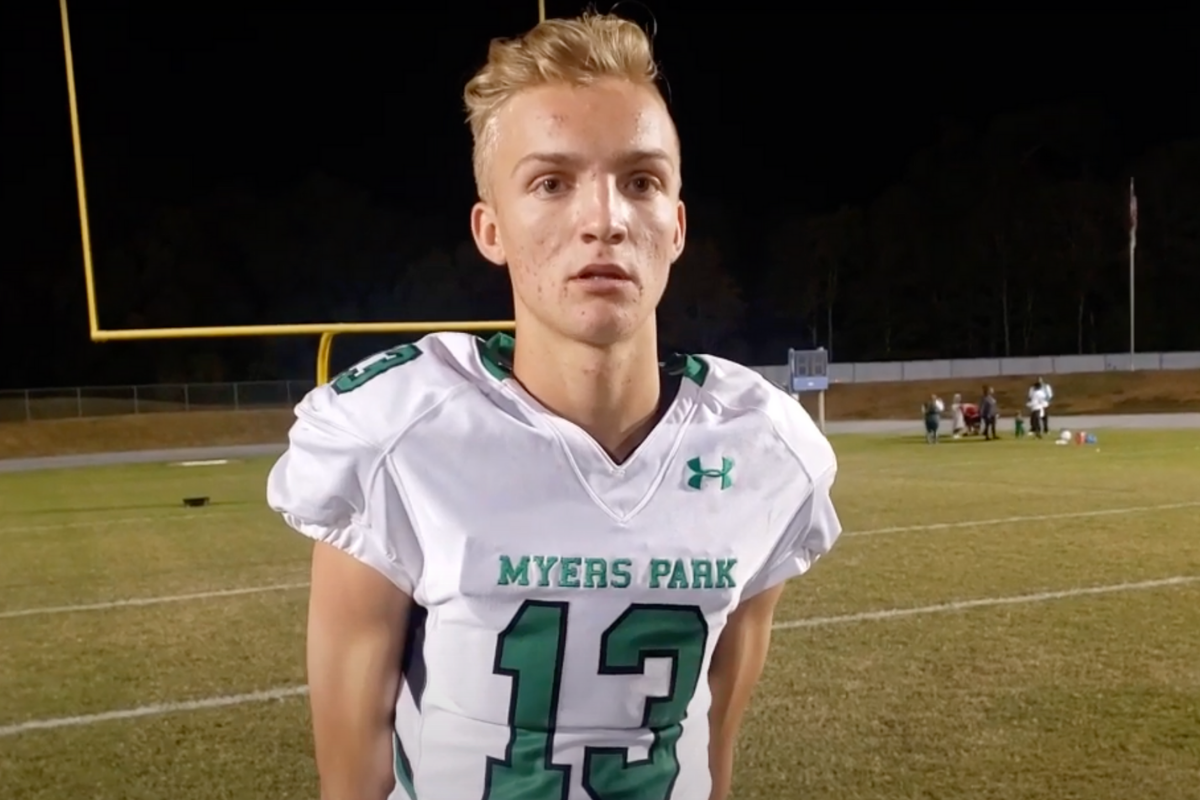 Screenshot from YouTube
Josh McCown had a long career in the NFL. Though he was never a star, the journeyman suited up for teams like the Arizona Cardinals, Carolina Panthers, Cleveland Browns, New York Jets and Houston Texans. He became something of an icon for his ability to stick around in the league and played for nine different teams in total.
Now, it's time for another McCown to start his football journey. Josh's son, Owen McCown, has looked strong at Rusk High School in Texas. As a member of the 2022 recruiting class, he still has one last season to get even better, but it appears he knows where he'll play his NCAA football.
In March 2021, McCown committed to the University of Colorado Buffaloes.
QB Owen McCown Commits to Colorado 
RELATED: 4-Star DB, Son of NFL Veteran, Could Join Dad's Alma Mater
The Buffs had some competition for McCown's services. Charlotte, Lamar, Louisiana, Ohio, UNLV, UTSA, Vanderbilt and Virginia Tech were all among the FBS schools that sent offers in his direction.
McCown is one of a handful of commitments to head coach Karl Dorrell's recruiting class, joining four-star safety Dylan Dixson and outside linebacker Carlton Madden.
The Buffaloes have put some interesting teams together in recent years, but they really haven't made that leap to "contender" in the Pac-12 just yet. Will they be able to reach new heights over the next few seasons? Maybe Owen McCown will be the guy to help.
Owen McCown Highlights  
McCown moved to Texas for his junior season. He first began his career at Myers Park High School in Charlotte, North Carolina, where his dad was the coach. The bulk of his playing time came in 2020, and he showed more progress as the year went on.
McCown totaled 91 completions, 1,080 passing yards and nine touchdowns against four interceptions in eight starts in 2020. He's listed as a three-star, dual-threat quarterback. However, that rating could get even higher with a solid senior year at Rusk.
Owen McCown is on the road to the NCAA. There will surely be more offers come his way. The QB has football in his genes and should make an impact at the Division I level when he arrives.
Whether he sticks around as long as his dad did is up to him.