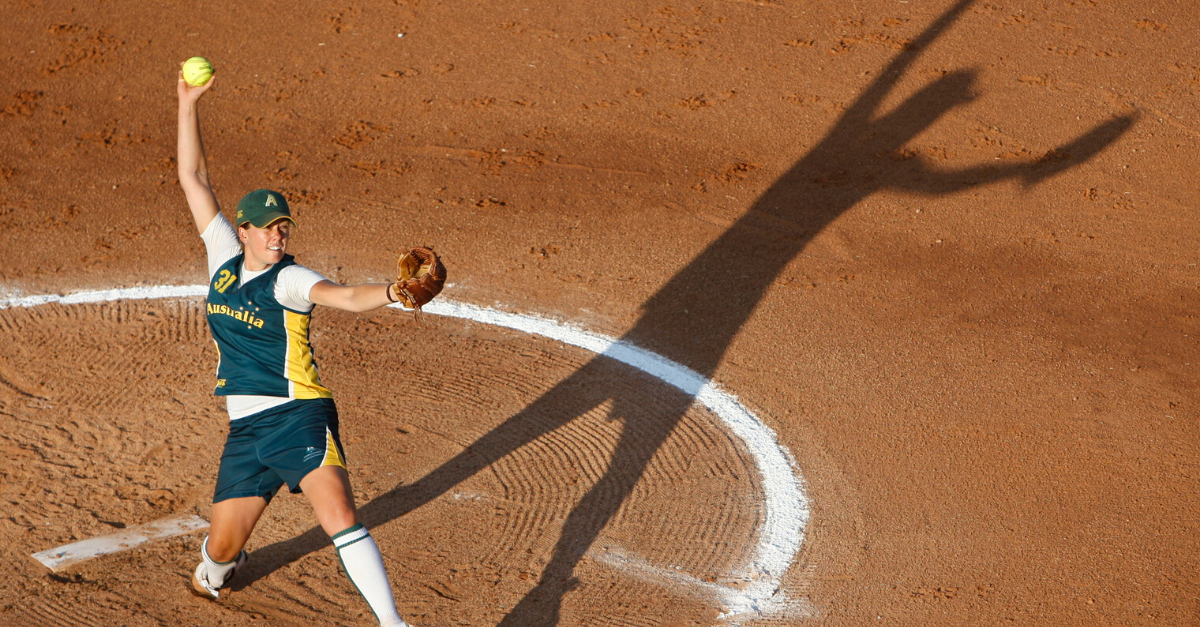 AP Photo/Sue Ogrocki
Tragedy is hard to write about. Every time a story about a beloved Texan passing away comes up, it always feels impossible to truly commemorate them the best way I know how. When I heard about 11-year-old Presley Mitchell, who collapsed during her softball game in Denison, Texas and later passed away, I didn't know how anyone deals with something like this.
Then, I saw the response from her family. I saw how her coach honored her. I saw the fundraisers and support her classmates drummed up. It's in these moments that I realized how impactful a child's life can be in such a short time.
The Texas Attitude fast-pitch softball team was competing in a tournament game at Texas Health Foundation Park. During the game, Presley collapsed on the field, where paramedics worked for nearly an hour to revive her. According to KXII Fox News 12, Mitchell was taken to a local hospital where she died.
The Grayson County Medical Examiner is investigating, but her cause of death is still unknown. She was 11 years old.
Presley's aunt, Lori Skipper, eulogized her niece in a beautiful Facebook post.
"Today as I wake up I'm starting to grieve a bit more. I've stood very strong for my sister and mom. As I try to write what I'm going to speak on Thursday, the words vanish from my head. I start, then stop. Cry and feel my pain and my sisters emptiness. The feelings and emotions that come with these thoughts are beginning to trouble me. November 7 is my birthday day and now it?s a day that we lay P to rest. The darkest day ever. This has been the worst nightmare we could ever have experienced. To those that know me well, you know I'm very emotional and sensitive. Through this process I've been a solid warrior standing strong by my sister and family.

"My sisters tribe is unbelievable and our community is outstanding. She couldn't have a better support group. I know after the celebration, my sister will continue to need her tribes help. I'm very worried of the aftermath and my sisters state of mind. I hope the fog lifts for her and she can see sunshine again one day. I ask everyone to continue to pray for strength and to please ease my sisters mind and heart.

"If I could take all the pain away, Amber, I would. I am so proud of you. Your one badass and I'm grateful your my sister. We have been through a lot, just wished this was not in our story. Your still the best gift mom and dad gave me. I love you beyond measure."

? Lori Skipper, via Facebook
RELATED: Beloved Texan, Son of Former Dallas Cowboys QB, Dies of Cancer at 21
Coach Jasen Sloan said on social media, "She didn't get to cross home plate that last time but once she returned to the dugout God had another plan for her. He needed another angel!"
Mayes Elementary school students wore jerseys to honor their classmate, and several fundraisers were launched in the days that followed. D-BAT Texoma and Texoma Fury Softball are holding a benefit chili dinner on November 10, and all proceeds will be given to Presley Mitchell's family.
Also, the "Presley Mitchell Benefit" was launched in association with Landmark Bank to take donations from anyone who can help support the family. More information on those donations can be found right here.
If that wasn't enough, an open Texas softball tournament in the Dallas area is being held by DSE Sports Events. Softball players and fans will be able to sign a white banner with messages for Presley's family. Bracelets and t-shirts can be purchased at the event, and proceeds will be donated to the family.
Presley Mitchell Memorial Softball Tournament
Our thoughts and prayers are with the Presley family during this time, but seeing the community come together like this is inspiring. It goes to show the impact that a child can have on the lives of the people around them in way too short of a time.