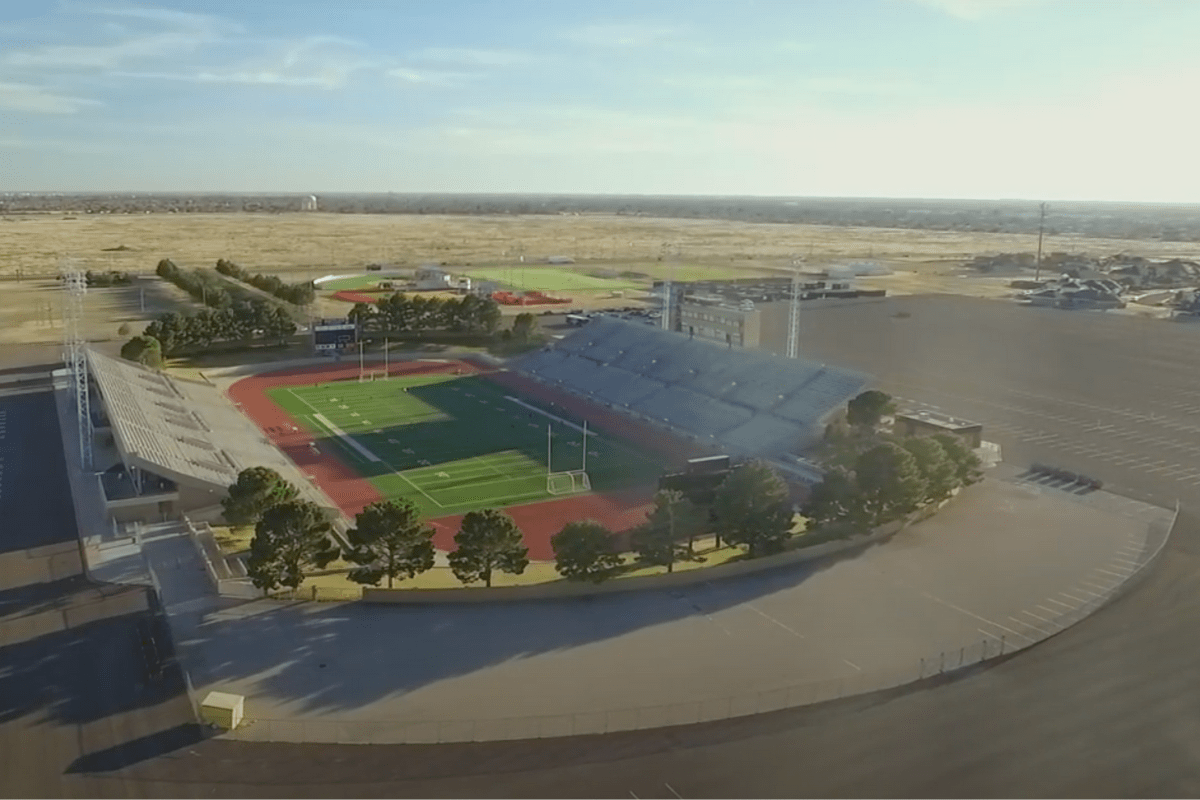 Screenshot from YouTube
High school sports in Texas can bring the same energy as any college or professional game. The fans are passionate, the players are exceptional, and it is a great time for all involved.
There is a reason that Friday Night Lights continues to be such a popular franchise. The movie spawned a renewed interest in high school football broadcasts, and the television series ran for five seasons.
"Clear eyes, full hearts, can't lose" still gets uttered in bits of popular culture to this day. Have you ever wondered about the stadium that was in the movie?
Ratliff Stadium in Friday Night Lights Movie
RELATED: Check Out Texas? $80 Million High School Football Complex
For filming, Ratliff Stadium was the venue leaned upon the most. It is located in Odessa, Texas, and is the home field for Odessa High School and Odessa Permian High School.
Of course, Periman was the school portrayed in the ever-popular movie Friday Night Lights. Both schools are home to some of the most prestigious football programs in all of West Texas. Games are even on television in the Odessa and Midland areas.
The Ector County Independent School District owns the property, and they have gotten great use out of the high school football stadium.
National Praise
USA Today ranked Ratliff Stadium as one of the best high school fields, and MaxPreps shared that sentiment, declaring it the "epicenter of Texas high school football."
The typical capacity is just below 18,000, but standing room tickets increase the total to 19,500.
In addition to its high school football duties, the stadium is also home to the University of Texas of the Permian Basin, and playoff games, state championships, and track and field events are hosted there as well.
It is a shame that the COVID-19 pandemic has taken away the traditional feel of high school football.
When it is safe to do so, everyone should get the chance to take in a game at one of the most decadent high school stadiums in the entire United States.