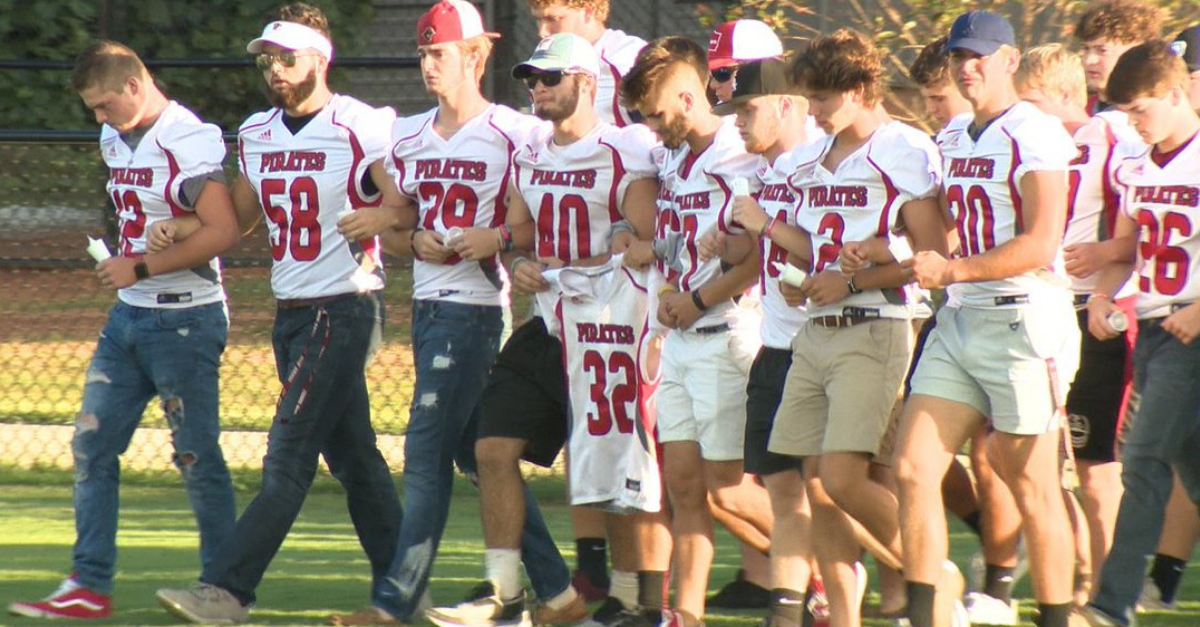 Twitter: @Fox5Kaitlyn
Twitter: @Fox5Kaitlyn
At all levels of the game, football coaches, parents and league officials are doing all they can to make the game safer. From rules protecting defenseless quarterbacks to new helmet designs to prevent concussion symptoms, there is a huge push to save the game for future generations.
Still, football is violent, and there are some aspects of it that cannot be controlled. During Friday night's game against Peach County, Pike County High School football player Dylan Thomas suffered a brain injury that caused him to collapse on the field. After undergoing surgery and being in a coma Saturday, Thomas died at an Atlanta area hospital Sunday night.
Linebacker Dylan Thomas suffered brain swelling during a routine play on Friday night. According to 11Alive news in Georgia, Thomas was injured earlier in the game, but went back out to play where he later collapsed.
The high school junior was rushed to WellStar Spalding Regional Hospital before being transferred to Grady Memorial Hospital in Atlanta where he underwent surgery to combat his brain swelling.
Nick Burgess, Dylan's uncle, updated Thomas' critical condition Saturday night on Facebook before his nephew ultimately passed away on Sunday.
A Facebook fundraiser to help raise money for hospital bills and lost income for Thomas' family reached its goal in just two days. At the time of this article, the page has raised more than $32,000.
"Our school counselors have been and will continue to be available to provide assistance and support to students as they express their sorrow in the loss of their classmate and friend. Students' reactions to this type of event vary as they deal with a wide variety of feelings. It is important that you encourage your child to talk with you about feelings and concerns." — Announcement by Pike County Superintendent Michael Duncan and High School Principal Kevin Huffsteler
The injury has rocked the Pike County community, and there has been an outpouring of support from vigils to the hashtag #DylanStrong making rounds across social media.
High school football is more than just wins and losses. It teaches us the values of hard work and determination no matter how big, fast or strong you are while creating friendships and bonds that last a lifetime.
Dylan Thomas embodied what it means to be a football player, and his loss will never be forgotten by those who knew him best in Zebulon, Georgia.