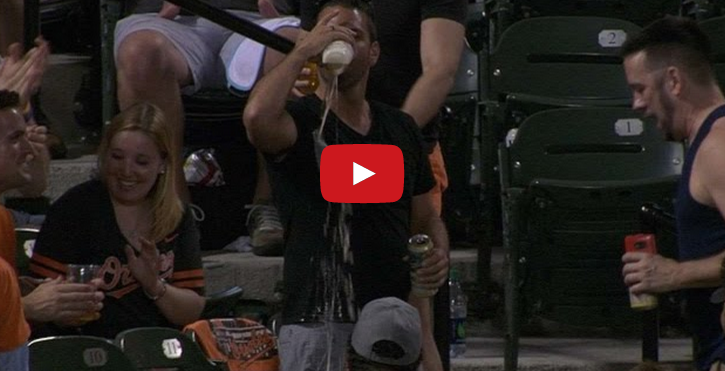 We've seen it a few times, but typically if you catch a foul ball in your beer, the best way to get the ball out is pounding the drink and holding the ball up for everyone to see.
This Baltimore Orioles fan ended up with the same conundrum, and when he tried to chug his drink, he failed in epic proportions, sending beer all over himself and still failing to get the ball out.
Good job, good effort Orioles fan.