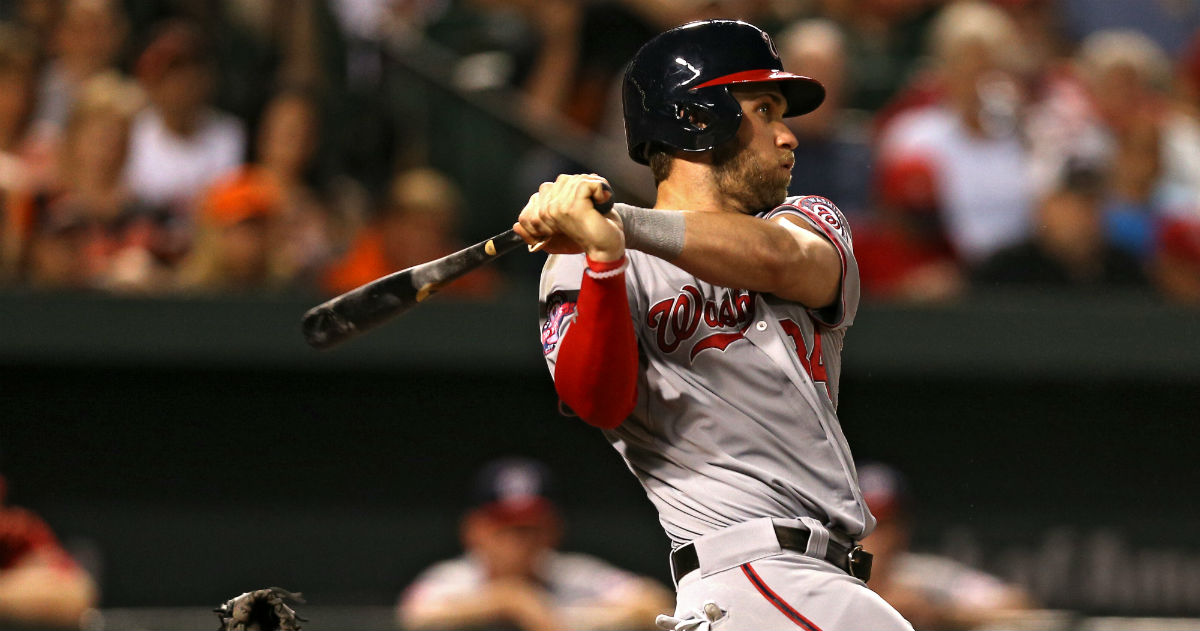 Washington Nationals outfielder Bryce Harper will be featured in this year's Body Issue — the yearly publication by ESPN The Magazine that celebrates the tools of the world's best athletes. The magazine hit newsstands July 10. Harper recently talked about how he got ready for the photo shoot with The Washington Post, and what he did to get camera-ready was really intense.
"[It] consisted of three workouts and six meals a day until it consisted of none, that final week when Bryce Harper consumed only juice. Seven different raw juices. Over the final two weeks, before he exposed each of his muscles to ESPN's photographers, he put salt in his drinking water so he could hydrate himself without gaining weight.

On the final day, before he stripped naked and recorded the results for the world, he rose for one final workout, but when he went to refresh himself, he spit the water out. When he arrived at the field at the University of Nevada Las Vegas for the shoot, his system was completely depleted. He shoved raw, white potatoes down his throat because he knew the glucose and glycine they contained would run straight to his muscles — which yearned for something, any kind of nourishment they could find."
Based on some of the pictures from the shoot, I'd say the process paid off. Check out a sneak peak of Harper in the magazine here.