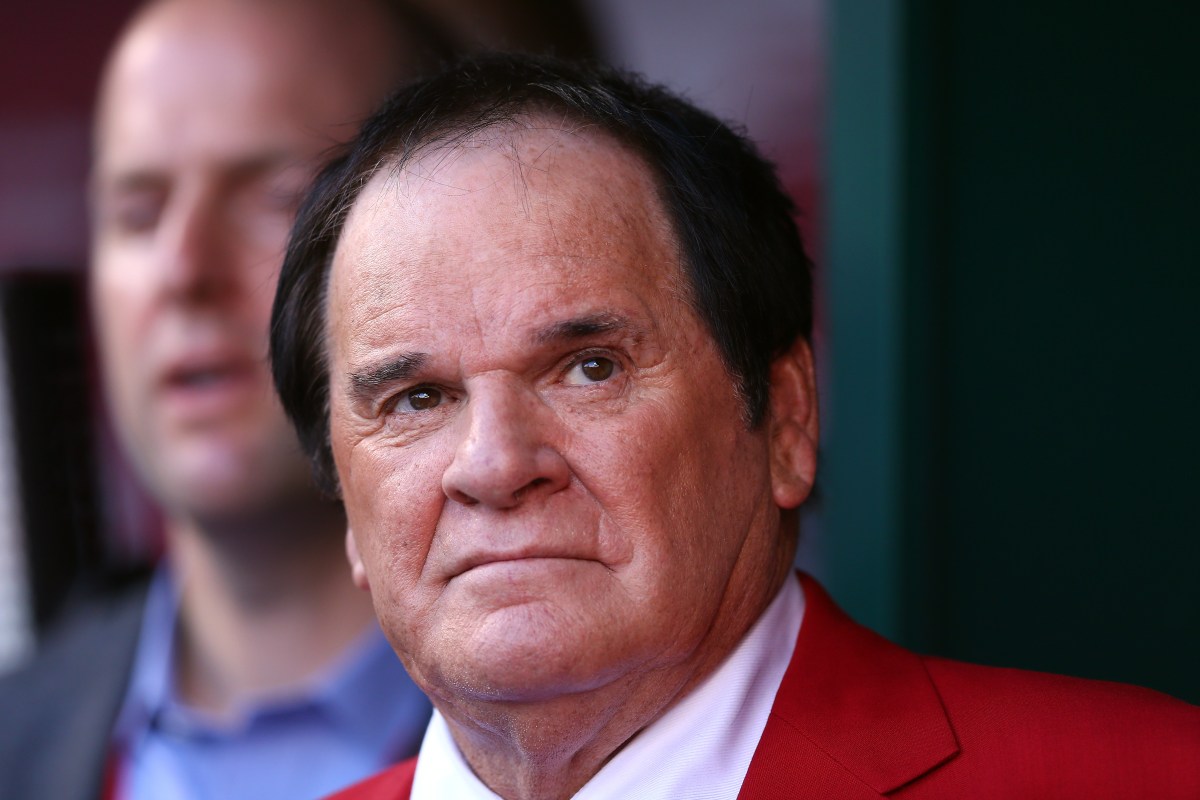 Photo by Elsa/Getty Images
CINCINNATI, OH - JULY 14: Former player and manager Pete Rose looks on prior to the 86th MLB All-Star Game at the Great American Ball Park on July 14, 2015 in Cincinnati, Ohio. (Photo by Elsa/Getty Images)
Pete Rose is as controversial as a figure as you'll find in sports, but that hasn't stopped him from being a broadcaster on FOX Sports for the past few years.
Think what you will about Rose and betting on baseball, that doesn't take away the fact that he knows baseball just as well as any analyst or announcer could. That, plus his star power, is what has made him good for FOX Sports in the broadcast booth, but apparently, the recent allegations against him have crossed a line.
ESPN reported in late July that Rose had an alleged relationship with a woman in the 1970's before she turned 16-years old. The woman and Rose lived in Ohio at the time where the legal age of consent is 16, so as William Weinbaum of ESPN reported, the allegations against Rose actually amounted to statutory rape.
Here's more of that report:
Rose acknowledged he had a sexual relationship with the woman in court documents made public Monday, but he said his information and belief was that it started when she was 16. He was 34, married and the father of two children in 1975, when he says he began having sex with the woman, referred to in the filing as "Jane Doe." Rose said he does not recall how long the relationship lasted.
In light of those allegations, Lesley Goldberg and Marisa Guthrie of the Hollywood Reporter have reported that Fox News won't be bringing back for a third year on the network. He was supposed to return to the broadcast desk as part of Fox's coverage of postseason games, but that relationship has now dissolved. Hollywood Reporter said that Fox Sports declined to comment.
Richard Dietsch of Sports Illustrated passed on this from a spokesperson.
?We are not commenting on the Hollywood Reporter story,? a Fox Sports spokesperson told SI.com Thursday.
Rose — who's a three-time world series champion — was expected to be part of the Fox Sports broadcast with Hall of Famer Frank Thomas as well as likely Hall of Famer, Alex Rodriguez.