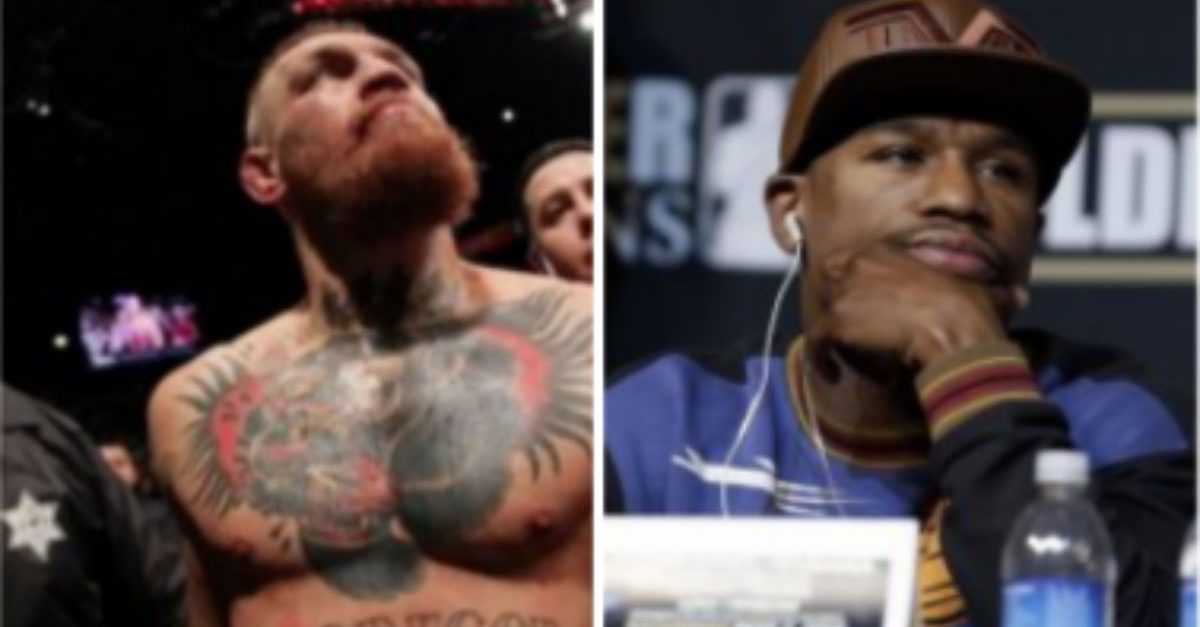 Getty Images
It looks like a deal may be done after all.
According to Yahoo!, UFC Lightweight champion Conor McGregor and undefeated boxing legend Floyd Mayweather have agreed to a fight in Las Vegas set for August 26.
Mayweather is expected to make his own announcement on the fight soon, but it looks like McGregor has already made his.
Mayweather had been seeking the August 26 date from the Nevada Athletic Commission for several days now, and it looks like his request has been granted. Setting the date with the commission was one of the final obstacles for the fight to happen.
Mayweather (49-0) had initially retired from boxing, but the potential fight with McGregor presented an opportunity that even he couldn't turn down. The superfight with McGregor is expected to draw record revenues, likely to compete with the over $600 million that Mayweather's superfight with Manny Pacquiao was able to pull.
The fight is expected to be a boxing match. McGregor had recently obtained a boxing license in California, and is expected to get one in Nevada for a fight with Mayweather.
This story will be updated as more information is made available.