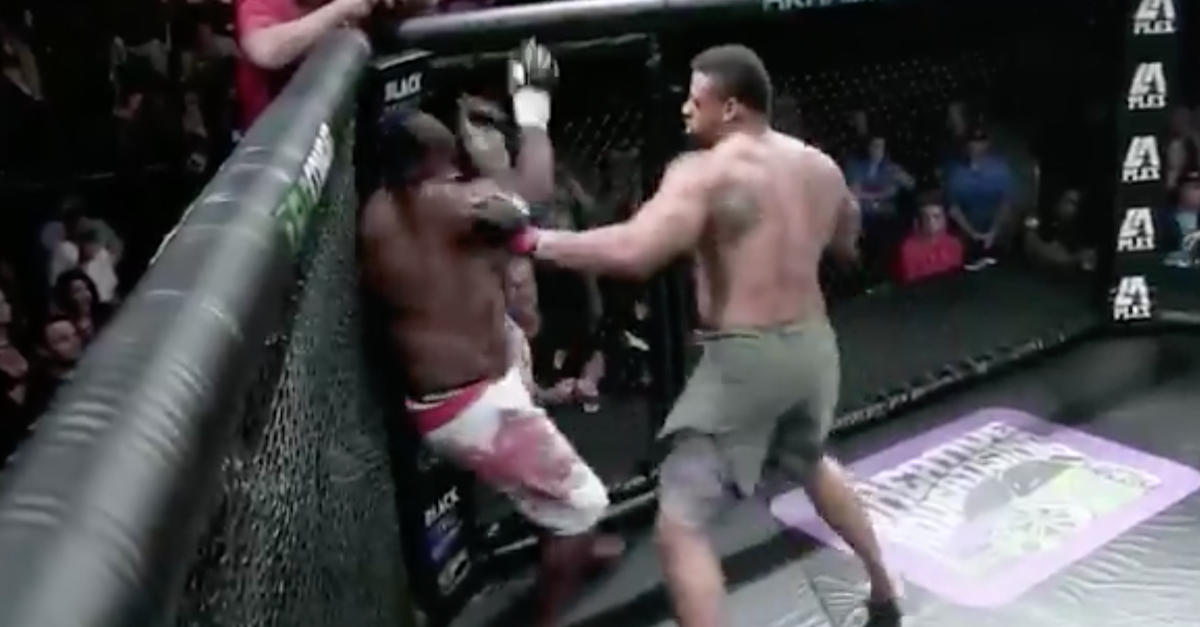 @briancoswald/Twitter
Greg Hardy played in the NFL for six seasons before being ostracized — and rightfully so — for a bevy of off the field issues – including domestic assault.
All-in-all Hardy was an extremely talented player, having made a Pro Bowl while notching two-straight 10-plus sack seasons with the Carolina Panthers, but he was never able to get himself in check off the field and he ultimately became more of a headache than what he was worth — especially for the Dallas Cowboys.
Hardy last played in the NFL in 2015, with the aforementioned Cowboys. Since then he's been a relative unknown, but that was until he popped back on the radar as an MMA fighter.
The former NFL player is apparently now an MMA fighter, and he's now won twice in just 28 days to move to 2-0 on his early career.
Video of the fights can be seen below:
The former NFL player looked better in his second fight, tracking his opponent around the cage and pummeled poor Kenneth Woods who was making his MMA debut.
Hardy — after initially getting knocked around a bit — fought back out of a tough spot and ended up pummeling his opponent in the first bout.
All-in-all it was an impressive start by Hardy, but he likely won't be in a UFC Octagon anytime soon. Though who knows, perhaps Dana White would like the publicity.