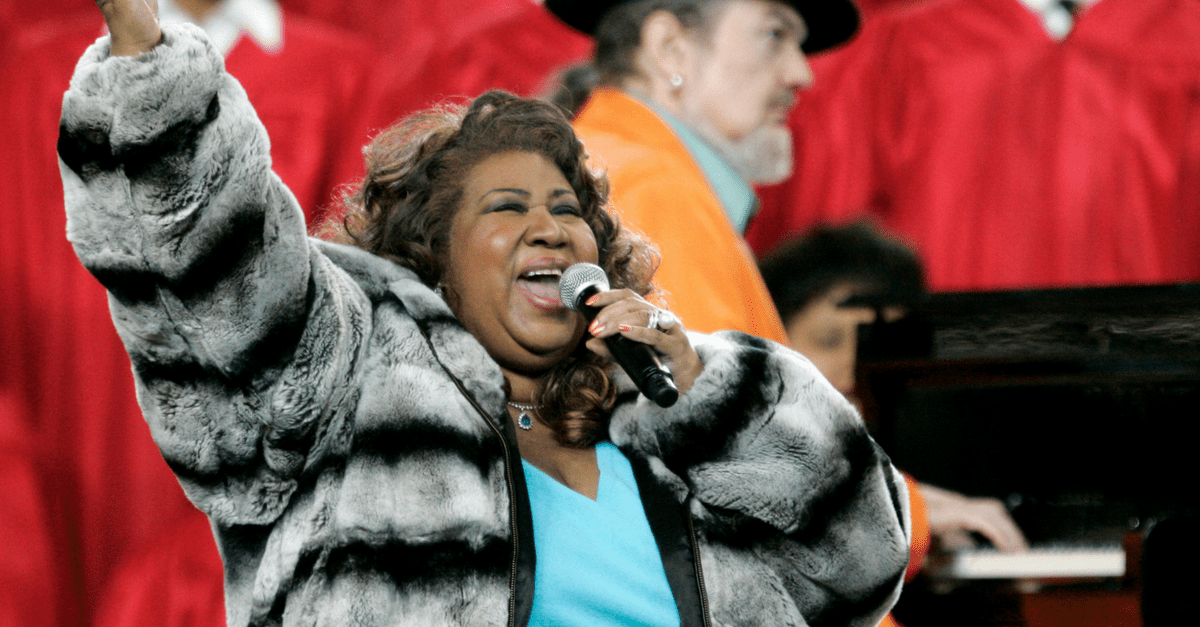 AP Photo/Gene J. Puskar, FileA
A battle with advanced pancreatic cancer has taken the life of a music icon. Aretha Franklin, the undisputed "Queen of Soul," passed away at her home in Detroit on Thursday morning. She was 76.
Although she lost the battle with cancer, her music will most certainly live forever. With classics such as "Respect," "Think," and "I Say a Little Prayer," Franklin was a once-in-a-generation talent with her style and sound.
Franklin's music and incredible voice didn't just make for great radio. She was also a part of some of the sport world's biggest events singing the national anthem.
Here are her most memorable "The Star-Spangled Banner" performances:
Super Bowl XL
Before the Pittsburgh Steelers took the field and beat the Seattle Seahawks, 21-10, at Ford Field in Detroit, Michigan to capture Super XL in 2006, The Queen of Soul teamed up with singer Aaron Neville for the national anthem. The duet, piano, and full choir in the background made for a powerful performance for the ages.
1993 World Series
This series is best known for Joe Carter's home run heroics in Game 6 to lift the Toronto Blue Jays to the title over the Philadelphia Phillies, but there's no doubt you could stump someone with this trivia question: Who sang the national anthem for Game 1 of the 1993 World Series in Canada?
It was none other than the great Aretha Franklin and she rocked it the only way she knew how.
NFL Thanksgiving Day 2016
Sitting behind the piano with a 40-plus yard flag behind her, Franklin delivered an over four-minute version of the national anthem that will give you the chills.
Speaking of 40-plus yards, Matt Prater hit two field goals of 40 and 46 yards in the fourth quarter to give the Detroit Lions a lackluster 16-13 victory over the Minnesota Vikings.
It's safe to say the national anthem was better.
Rest in Peace, Queen.