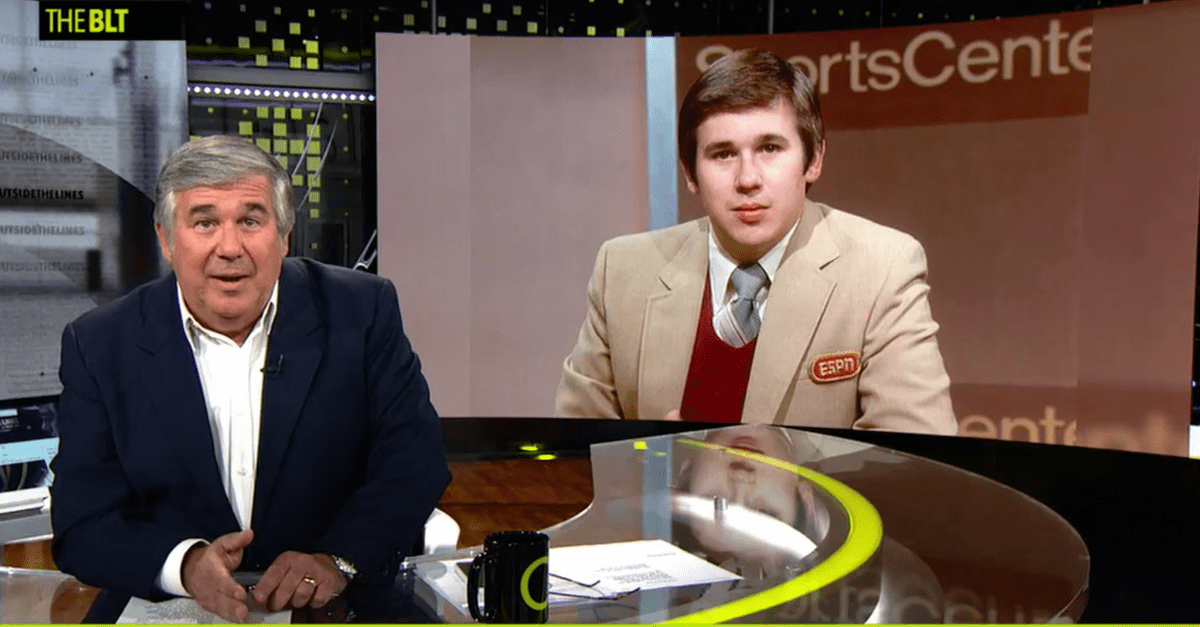 YouTube: ESPN
If you have watched ESPN over the last 40 years, which would be impossible for a die-hard sports fan not to, you know the name Bob Ley. The man is a legend, a Sports Emmy Award-winner, and a true role model in the industry. He will say his final goodbye from the network very soon.
In what he calls ?a great run? as a SportsCenter anchor and host of Outside the Lines, the 64-year-old Ley is ready to ride off into the sunset of retirement and end a special era.
Ley, who joined ESPN just three days after the network launched back in 1979, made his retirement announcement Wednesday morning on Twitter.
RELATED: A $10 Million Opinion? ESPN Thinks Stephen A. Smith Is Worth It
To many in the sports media world, it truly doesn?t get any better than the legendary Bob Ley.
?Across 40 years I have enjoyed a professional journey unimaginable when I joined ESPN on its first weekend of existence in 1979. Each day since has been a unique adventure, one I embraced for the challenge and unequaled fun of a job like no other.

?Now, it is time for change.

?I will be retiring from ESPN, as of the end of the month.

?To be clear, this is entirely my decision. I enjoy the best of health, and the many blessings of friends and family, and it is in that context that I?m making this change.

?To Jimmy Pitaro and his senior leadership team, my sincere personal thanks for their understanding and patience over the past months.

?Through the decades, and my innumerable experiences at ESPN, I have built many deep and fulfilling friendships. You know who you are. I hope you also know how much you mean to me. We have shared an American story unlike any other. And we will continue to do so in the years ahead.

?I have been gifted by our viewers and consumers with a precious commodity ? your trust. To be invited into your homes was a privilege I never took for granted, one I worked each day to uphold. Thank you for that.

?In September, I signed off my last show saying, ?I?ll catch you on the flip side.? Now it?s time to take that vinyl off the turntable (ask your folks), flip it over, and drop the needle on the B-side. There are always great cuts, and hidden gems on the B-side.

?Thank you for a great run.?
In addition to his work as an ESPN anchor and studio host, Ley was also a phenomenal soccer broadcaster, including World Cup coverage.. He had been on a sabbatical since last October and is now officially calling it quits after an amazing 40 years.
?The standard of excellence that has become a hallmark of ESPN began in the early days when we were a start-up with a bold vision. Bob was there for all of it and, over the year, his unwavering commitment and unparalleled work ethic drove our journalistic ambitions,? ESPN President Jimmy Pitaro said in a statement. ?The best way we can thank Bob for what he?s meant to ESPN and to sports fans is to continue to uphold the journalistic integrity and principles he?s instilled in ESPN for nearly 40 years.?
Enjoy retirement, Bob. You have certainly earned it.