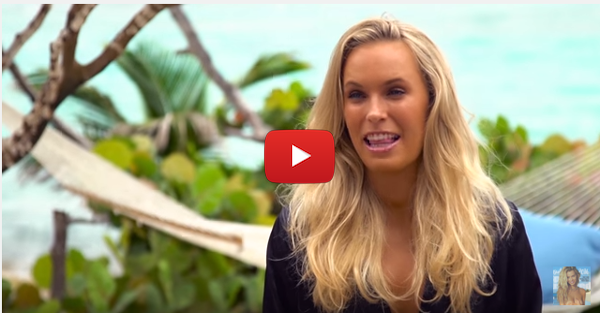 The next time you complain about having to work over an extra half hour, remember it took this woman 15 hours to get body painted. It's not exactly hard labor, but it's not a job you'd want, even if it did make you look this hot (which is highly doubtful).
Caroline Wozniacki is a Danish tennis player who just so happens to be as good at tennis as she is at modeling…or being covered in body paint, whichever she's most qualified at.
The former No. 1 player on the WTA was picked by Sports Illustrated for their amazing Body Paint Swim Suit edition, and boy is she one hell of a canvas.