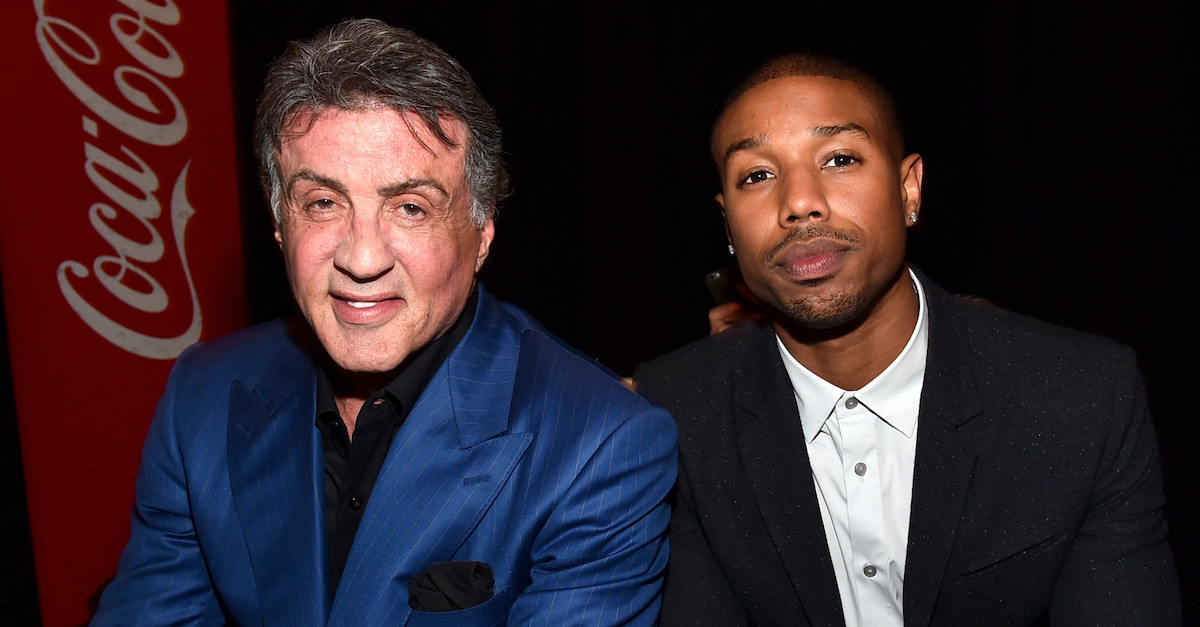 lberto E. Rodriguez/Getty Images for CinemaCon
LAS VEGAS, NV - APRIL 21: Actors Sylvester Stallone and Michael B. Jordan attend Warner Bros. Pictures Invites You to "The Big Picture", an Exclusive Presentation Highlighting the Summer of 2015 and Beyond at The Colosseum at Caesars Palace during CinemaCon, the official convention of the National Association of Theatre Owners, on April 21, 2015 in Las Vegas, Nevada. (Photo by Alberto E. Rodriguez/Getty Images for CinemaCon)
Creed II is coming out on Thanksgiving Day 2018 according to Sylvester Stallone.
That conflicts a bit with the picture he shared on Instagram, as the sheet noted the movie will be released on Christmas Day.
https://www.instagram.com/p/BdLw0hJjO-r/?taken-by=officialslystallone
There is no question, however, that Creed II will revolve around Apollo Creed's kid battling Ivan Drago's son.
As of now, there's been no confirmation on who will play Drago's kid. UFC star Sage Northcutt sent in a tape for the gig and Brock Lesnar was rumored for it as well. According to an Instagram post by Stallone, it won't be Lesnar:
Ivan Drago, of course, was Rocky's nemesis in Rocky IV, and Northcutt does resemble Dolph Lundgren, who played Drago in the film.
The first installment of the Creed series was highly praised, and the sequel has plenty of promise — especially since it includes the children of two of Rocky's biggest rivals in the film series.