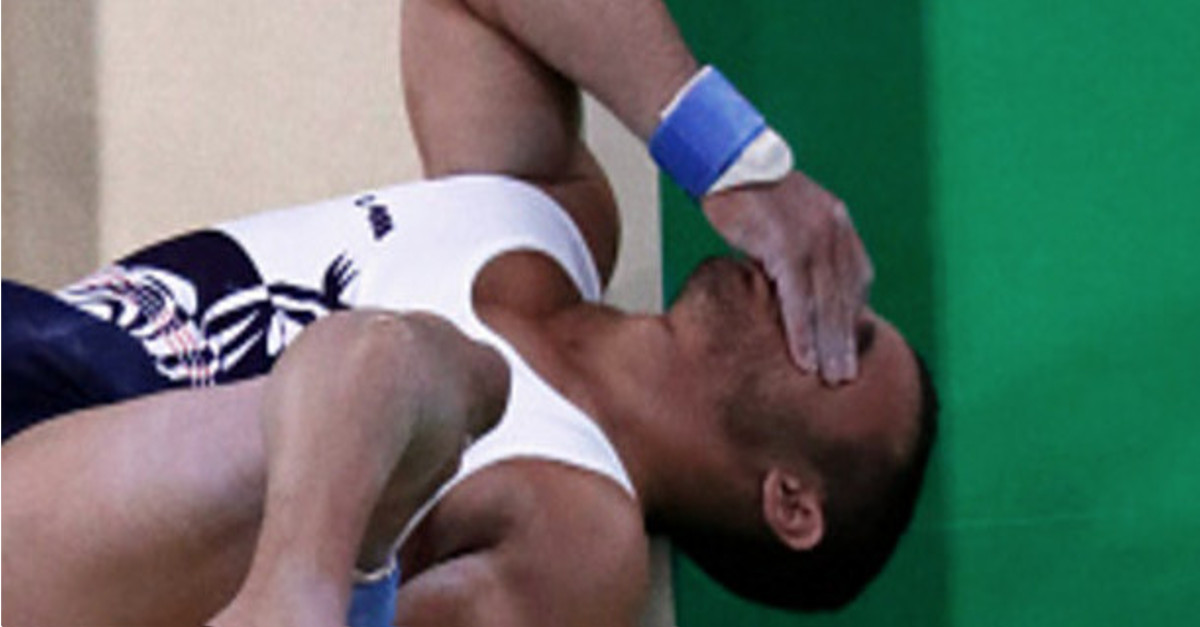 THOMAS COEX/AFP/Getty Images)
WARNING: Graphic image below
Usually the Olympics are filled with joy and jubilation, but instead, Day 1 of competition in Rio de Janeiro gave us one of the more gruesome leg breaks we have ever seen in sports.
French gymnast Samir Aït Saïd went off the vault in a gymnastics event and the landing was far from perfect. Aït Saïd suffered a clear broken leg, and the image of the injury is extremely bad.
We're warning you.
It's gross.
Okay, here it is.
That's a big ol' NOPE right there.
Hopefully Aït Saïd can make a full recovery. You definitely hate it for an athlete to make it this far, only to be derailed by an injury like that.
[H/T Deadspin]