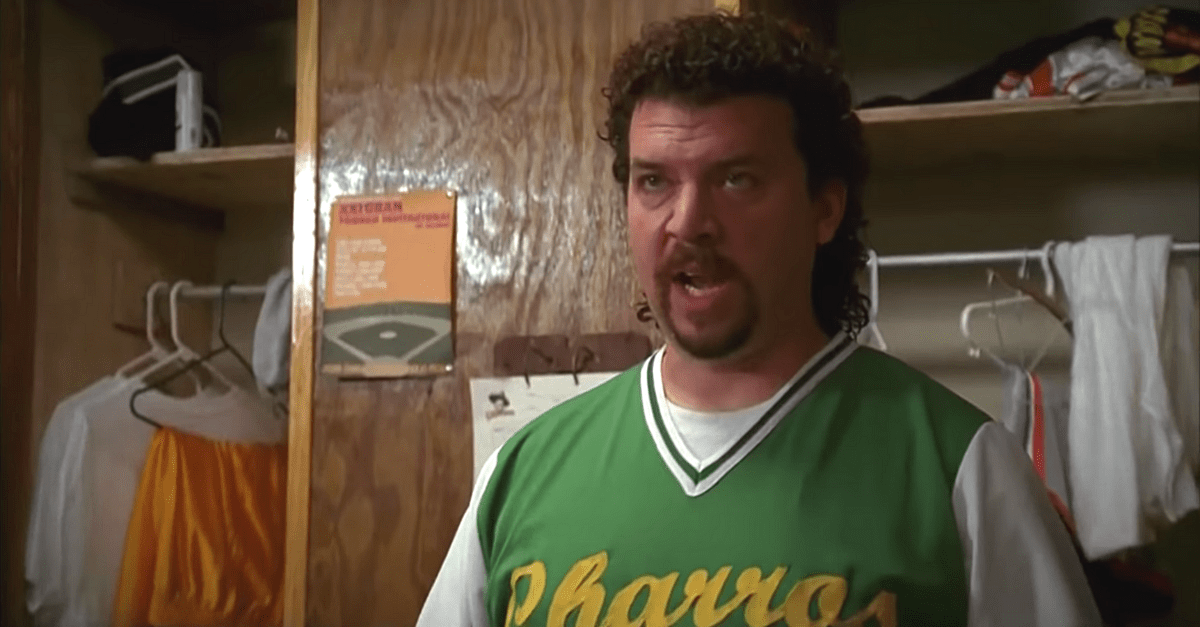 Screenshot from YouTube
Forget about Dwayne "The Rock" Johnson, there is only one People's Champion I will ever acknowledge, and his name is Kenny "F***ing" Powers.
The main character of HBO's hit comedy series Eastbound & Down, Kenny Powers (played by actor Danny McBride) rose to prominence as a closing pitcher, leading Atlanta to a World Series at 19 years old. Known for his untouchable fastball, flare for the dramatic, elite mullet, and wild temper, Powers goes from all-world right hander to professional baseball flameout, bouncing from Atlanta to New York to San Francisco to Boston and finally Seattle before walking away from the game, disgraced. He returns home to Shelby, North Carolina, and takes a job as the physical education teacher at Jefferson Davis Middle School while plotting his major league comeback.
If you haven't seen the show, think of Kenny Powers as the R-rated version of Ricky Vaughn.
Attempts to swoon former high school sweetheart April Buchanon (played by Katy Mixon) backfire. Retreating to Mexico and playing independent league baseball for the Charros earns him the nickname "La Flama Blanca." Constant harassment of personal assistant Stevie Janowski (played by Steve Little) only fuels the show's hilarious antics.
And yes, Will Ferrell has the greatest cameo in TV history as local car dealer Ashley Schaeffer. The following outtake reel is all you need to watch.
Will Ferrell in Eastbound & Down
Needless to say, there are enough memorable Kenny Powers one-liners to last a lifetime. Here are 15 of my favorite Eastbound and Down quotes from the man himself, perfectly suited for anyone who lives life like "The Bulletproof Tiger."
Best Kenny Powers Quotes
1. Being Kenny Powers
"When my ass was 19 years old, I changed the face of professional baseball. I was handed the keys to the kingdom. Multi-million dollar deals. Endorsements. Everyone wanted a piece of my sh*t. Just a man with a mind for victory and an arm like a f**king cannon. But sometimes when you bring the thunder, you get lost in the storm. And a true champion, face to face with his darkest hour, will do whatever it takes to rise above. A man fights and fights, and then fights some more. Because surrender is death, and death is for p*ssies. And my ass ain't no p*ssy. My ass is a fucking champion."
2. Losing and Cancer
"If there?s one thing I hate it?s losing. If there are two things I hate, then it?s losing and getting cancer."
3. On Paying for Sex
"A lot of people ask me, 'Kenny Powers, you're a giant star. You can get any woman. Have you ever paid for sex?' And the answer is yes, I have. And it's actually kinda cool."
4. Real Sports Only
"I play real sports. Not trying to be the best at exercising."
5. Fundamentals vs. Talent
"Ask anybody out there, and they'll tell you that the foundation of a great baseball player starts with an understanding of some basic fundamentals. Running, stretching, physical conditioning. These are the things that prepare your body for the many challenges a baseball player faces. I heard that bulls**t thrown at me all my damn life. You know what Kenny Powers says? Fundamentals are the crutch for the talentless."
6. Talent Wins
"See, in life, when you have talent all the other sh*t doesn't matter. If we were on an island with no weights and no running drills, who would be on top then? The guy with the talent."
7. The Hard Truth
"Listen here you beautiful b***h, I?m about to f**k you up with some truth."
8. Being "Blessed"
"I've been blessed with many things in this life: an arm like a damn rocket, a c**k like a Burmese python, and the mind of a f**king scientist."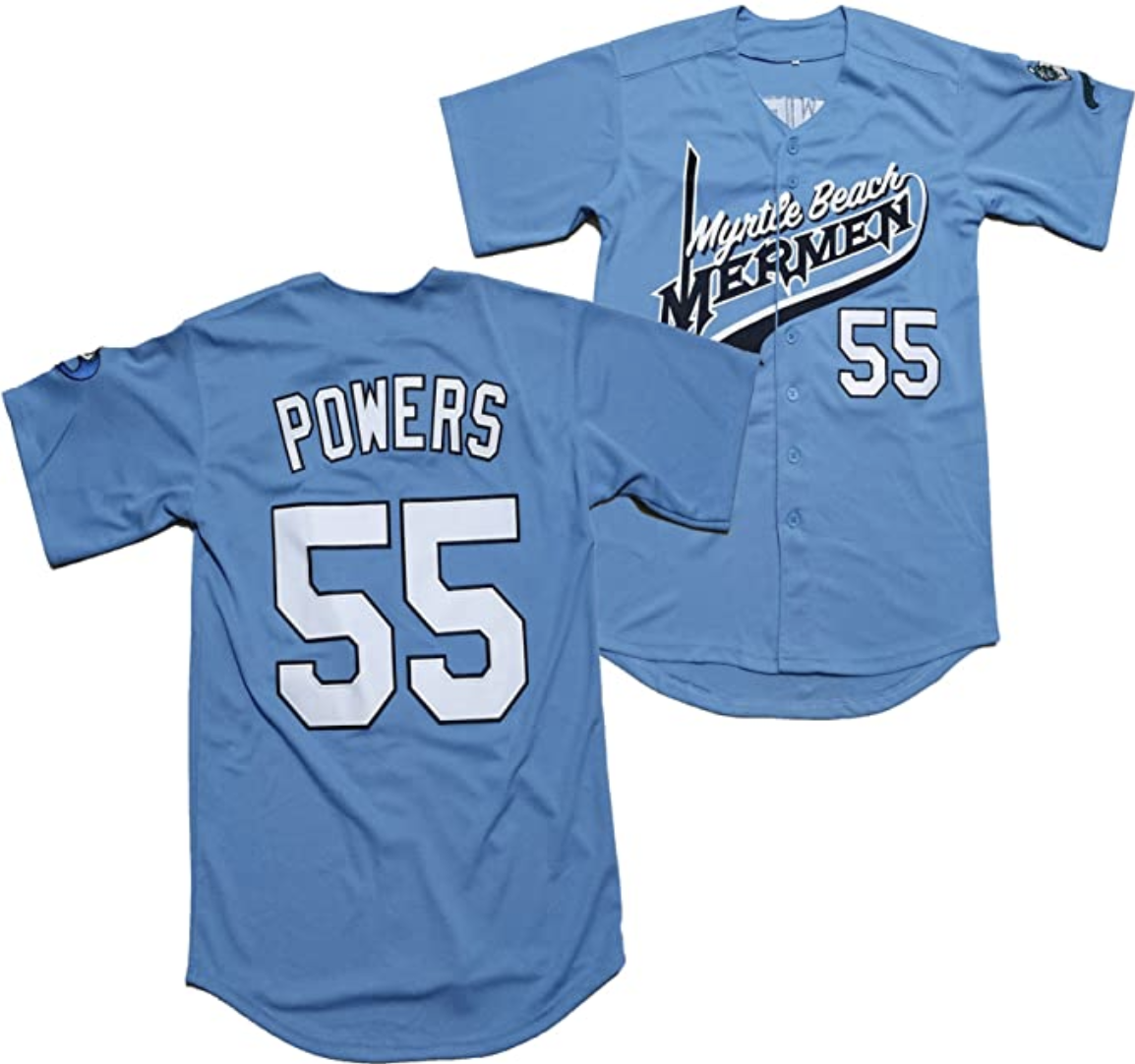 9. Working a Real Job
"This is a real job, it's not like teaching kids. I can't get f**ked up."
10. Patriotism
"Sure, I?ve been called a xenophobe, but the truth is I?m not. I honestly just feel that America is the best country and the other countries aren?t as good. That used to be called patriotism."
11. Perks of Being a Celebrity
"The humongous part about being a celebrity is cashing in on it — making s**tloads of money, having expensive, luxurious things. That way, in case one day you're not famous, you can still be rich as hell and better than everyone around you."
12. A Nightly Routine
"This is me every night dude, just staring at buttholes and getting a buzz on."
13. Rules to Live By
"I got two hard rules I live by, Pop: I don't f**k with the devil, and I never do tag-teams with blood relatives. Take it easy, old man."
14. More Rules to Live By
"Stay in school. Fight the power. Don?t do drugs. Unless of course, you?re doing them with me."
15. Who Kenny Powers Really Is
"Kenny Powers is a man. Kenny Powers is an athlete. Kenny Powers is a lover. But the most he is, I mean, the thing that Kenny Powers is the most, is a goddamn champion."