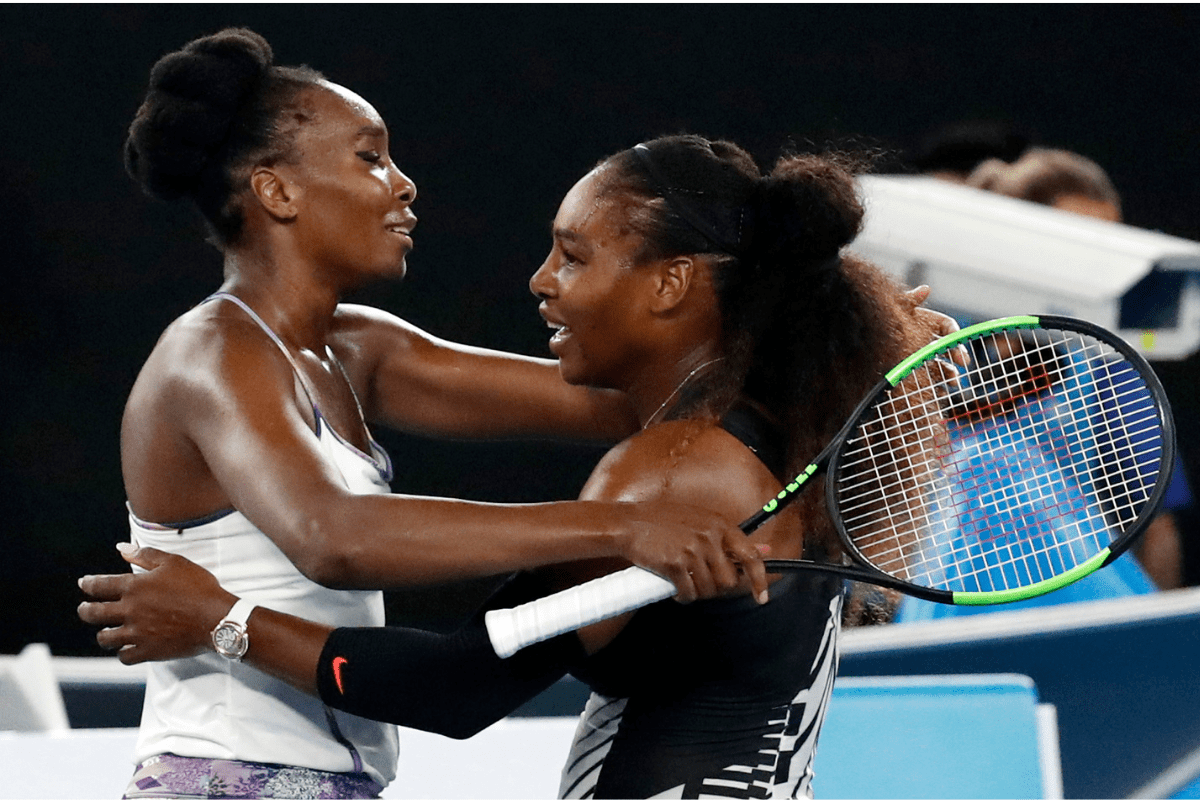 AP Photo/Kin Cheung
Venus and Serena Williams are two of the most renowned tennis players on the planet, both having dominated the sport for many years.
The Williams sisters are the face of women's tennis, but despite their time in the sport's spotlight, there's still many things fans don't know about them.
Serena Williams sat down with 12-year-old Naomi Wadler for an interview about gun violence and opened up about how the Williams family has been affected by the issue in the past, citing the loss of her own half-sister.
Venus & Serena Williams' Half-Sister
RELATED: Serena Williams Married the Co-Founder of Reddit & Started a Family
Serena opened up for the first time in a long time to Wadler about her half-sister Yetunde Price, who was the victim of a drive-by shooting in Los Angeles, California in 2003.
Price, who was Serena and Venus' older sister, was shot and killed by Robert Maxfield in Compton. At the time of the murder, police believed that Price's boyfriend was the intended target of the shooting. Maxfield was sentenced to 15 years in prison, of which he served 12 and was released in 2018 due to good behavior.
According to ESPN, Williams was informed of Maxwell's release just moments before taking the court at the 2018 Silicon Valley Classic.
Yetunde Price was the daughter of Williams' mother, Oracene Price, from a previous relationship with the girls' former tennis coach, Yusef Rasheed. Price and Williams share the same mother but have a different father, as Serena and her sister Venus are daughters to Richard Williams.
Tennis stars Venus and Serena, who combine for a remarkable 30 Grand Slam Singles Titles and eight Olympic gold medals, started the Yetunde Price Resource Center, which aims to "honor the life and legacy of its namesake by supporting individuals, families and children in Southern Los Angeles affected by trauma."
The Williams sisters epitomize success as tennis superstars and have both spent time as the World No. 1 ranking on the WTA Tour.
Combined, the sisters boast 28 Grand Slam Doubles titles, including four wins at the Australian Open, two at the French Open, six at Wimbledon and two at the U.S. Open. The sisters have even faced off against one another, though fans will most likely remember when Venus Williams withdrew from their quarterfinals clash at the 2001 Indian Wells Masters tournament due to a knee injury. They also faced off in the second round of the 1998 Australian Open.
Even with all the success that the Williams sisters have experienced in New York, Florida, and across the globe, the tragic loss of their sister weighed heavily upon them.
Serena told People Magazine that she went to therapy and battled depression as a result of the loss of her sister.